Three Wonderful Days in One Week With My Art Buddies
This was an unusual week for Sketchcrawls with my NYC Artist friends.
April 13: Pat, Benedicte, Melly, and I gallery-hopped in Chelsea - each picking out 1-2 galleries to peruse. Gwen Diehn was supposed to join us, but she had a foot problem and rescheduled our day together after the weekend.
We loved an Adolph Gottlieb monograph at Pace Gallery (but not the more recent paintings of bursts) and decided to get together to learn more about his pictographs and to play with and extend his techniques. I loved the huge B & W Nick Brandt African animal photos at Hasted Kraeutler Gallery and stayed behind to sketch several of his elephants. You can see 23 of the photos here.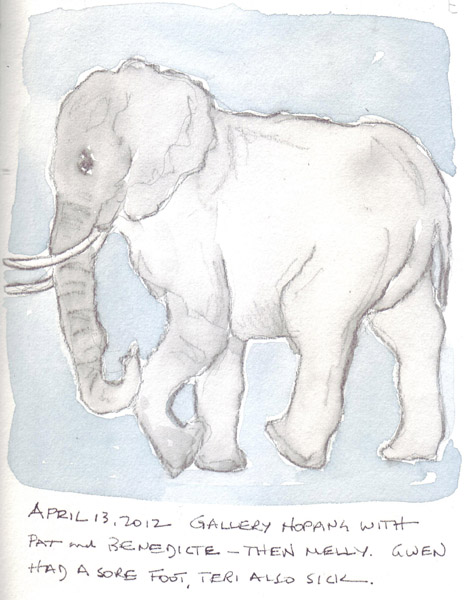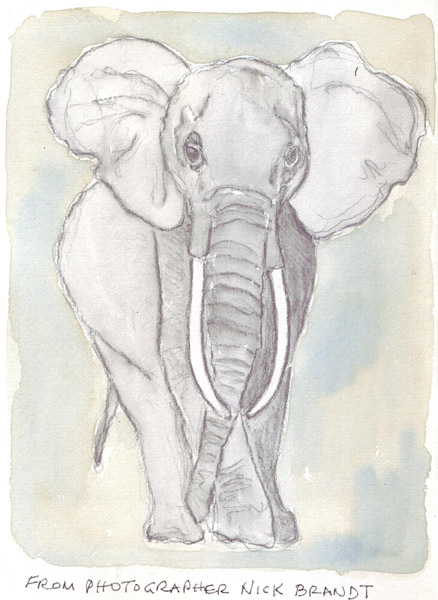 April 16: We took Gwen on her first walk on the Highline - and after lunch found a beautiful place to sit, talk, and sketch. This is the first time we saw Gwen since the publication of her new book - The Complete Decorated Journal: a Compendium of Journaling Techniques - which is an expanded combination of her Decorated Page and Decorated Journal. Pat, Benedicte, Melly, and I are 4 of the new Artist Profiles added to the book. Here is a photo of me, Pat, Teri, Benedicte, and Gwen.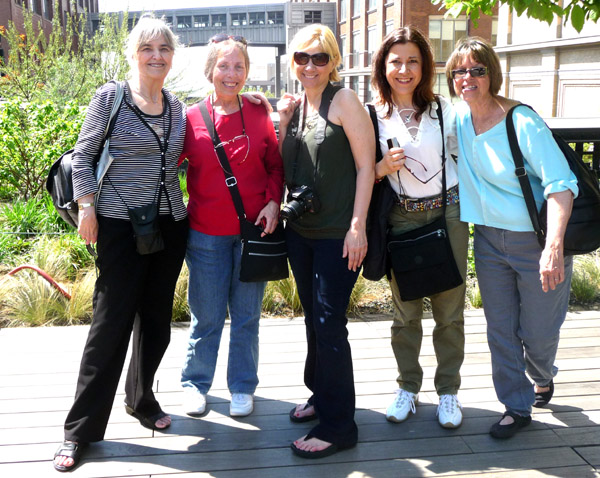 Pat, Gwen and I sketched the same roofline with a quintessential NYC water tower.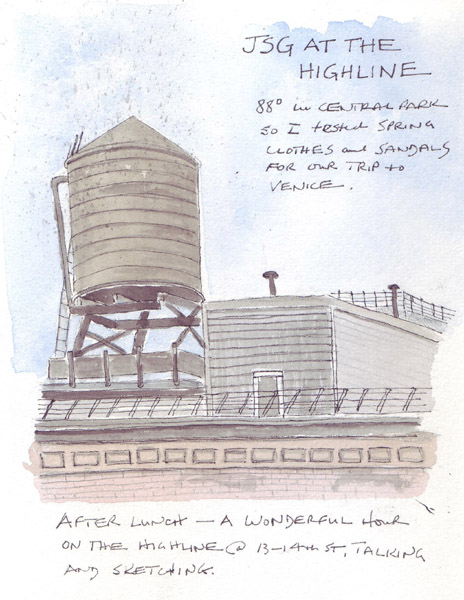 April 18: Judy, Pat, Benedicte and I met for brunch and the tours of the Whitney collection. My friend Gail was the docent for the 3rd Floor tour of the Biennial, but we also dropped into tours by other docents on floors 5 and 2. While waiting for the tour to start, I sketched several Alexander Calder figures from his massive piece called The Circus which is currently on display on the 5th floor. The link only shows a small portion of this piece.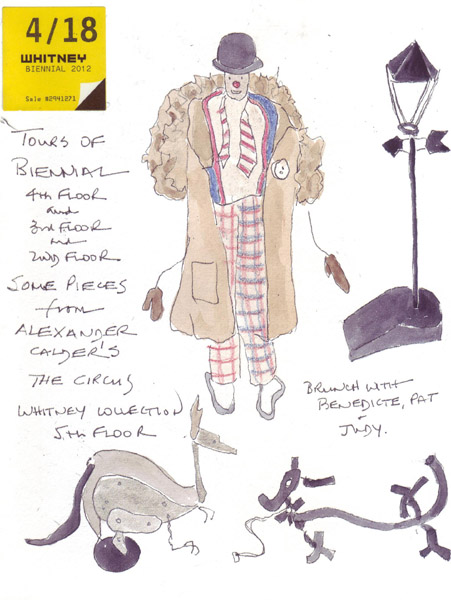 I love having local friends with similar interests - both art on paper and textiles. And as I've said before, I would never have met most of them without connecting through our blogs.