Self-Portrait Class with Jane Davies
I wanted to take an online class in January, when I spend more time at home and more time inside. Since I am still working through Carla Sonheims 100 Faces project, and I'd love to be more comfortable with Mixed Media/Collage, I signed up for Jane Davies Self-Portrait class.
Today I finished four 9X12 journal pages (90 lb watercolor paper in a Strathmore Visual Journal). The basis of each were grayscale enlarged photos of me - taken randomly with hair up and hair down. The goal for this week was to start us working with images of our faces, loosely, in ways that force us to abstract some of the lines and experiment with paint, ink, color, and collage.
The first 3 images were drawn and then painted +/- collage on top.
The blue paper used for collage in the above self-portrait was made with soy wax on paper and acrylic paint.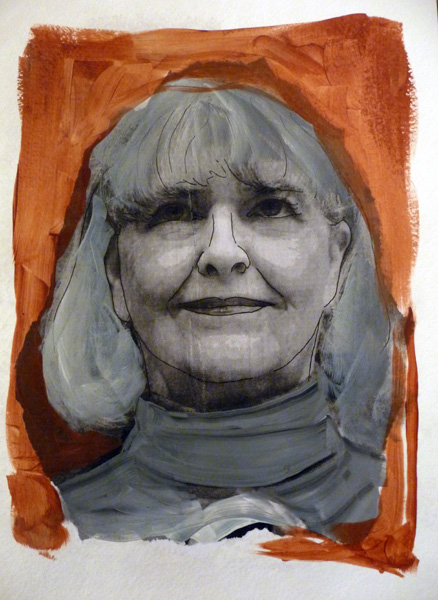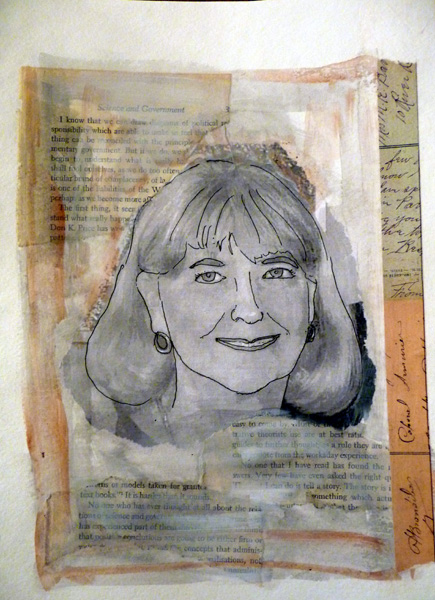 The 4th image was traced on artist tissue paper and then collaged over a painted/collaged background.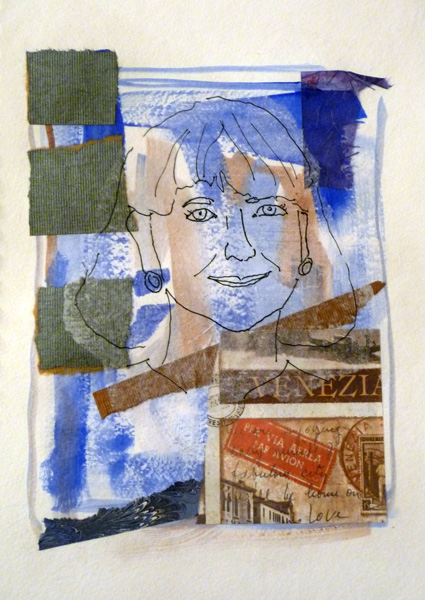 Looking forward to our week 2 lesson tomorrow!