Sketching Venice
When I was making my Venice Sketchbook, I folded two strips of watercolor waste paper so I can do some preliminary sketching from photos. These are mainly photos that I took on previous visits, before I started drawing again. Scroll down to yesterday's blog post for information about the Venice Sketchbook.
I adore Venice, but worried that I could be overwhelmed by the architecture (very complex) and water (which I don't really know how to paint). Here are the three sections I did so far.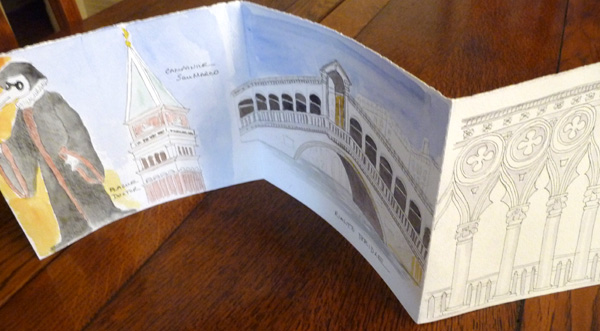 I love this architecture - and sketched the upper balcony from a photo of the Doge's Palace.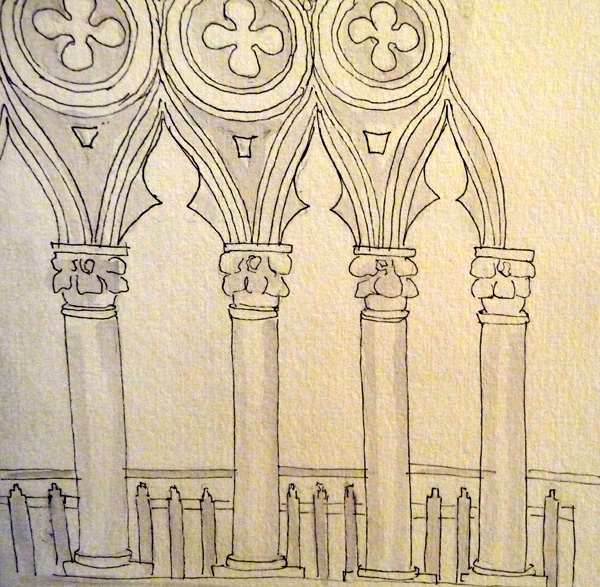 My first attempt at dealing with Canal water, and what better for drawing than the Rialto Bridge.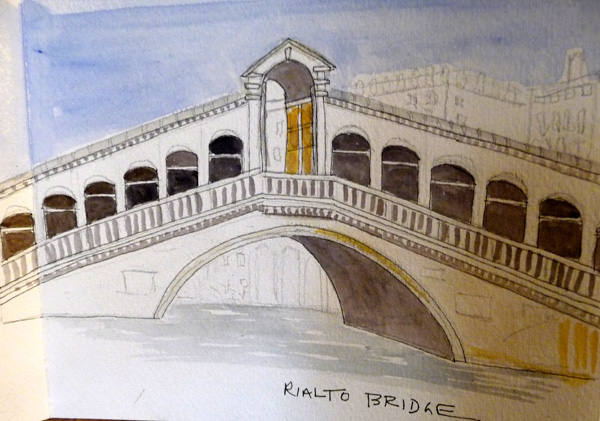 I love the masks that are historically significant in Venice and as a physician really think the Plague Doctor costume is fantastic. The beak contained medicinal herbs and other things to try to prevent contracting plague.
The Campanile was another architectural challenge and a time for me to see if I have some of the right colors of paint and watercolor pencils. The bricks were painted with a mahogany Caran D'Ache watercolor pencil.