Figure Drawing - November 2011
By chance, I went to the Society of Illustrators Sketch Night during Illustrators Week in New York City and many illustrators posed (clothed) with the models. They were not introduced, so I have no idea who they were.
Drawings 4 and 5 of 10 Two Minute Poses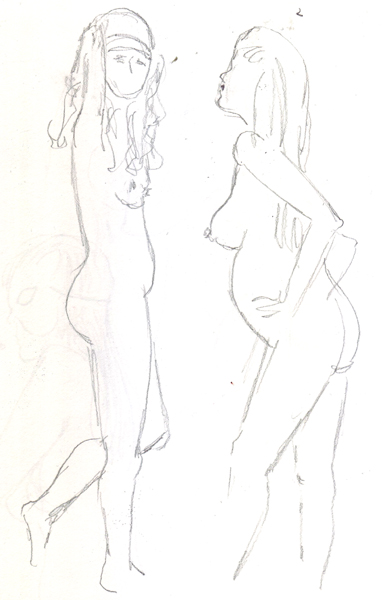 Drawing 4 of 4 Five Minute Poses - An Illustrator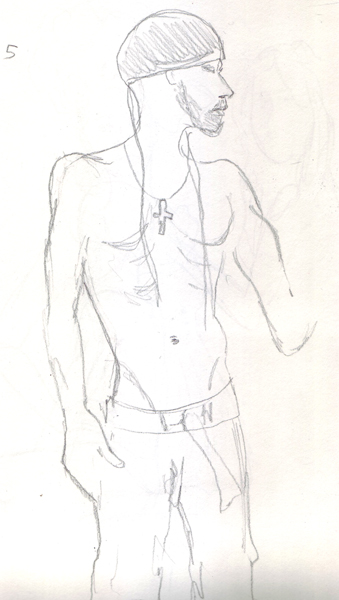 Drawing 1 of 2 Ten Minute Poses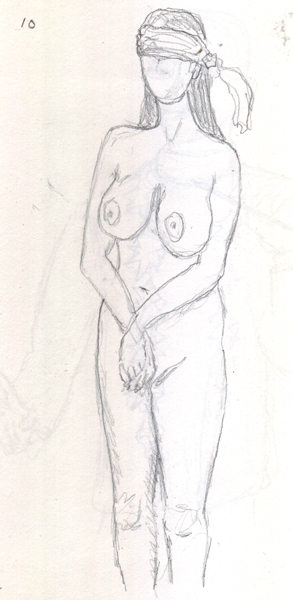 Drawing 2 of 2 Twenty Minute Poses: Two Models and an Illustrator (who is sitting on a stool)
My watercolor paper is to big for my scanner and I haven't figured out how to photograph the pages without the blue-gray background. Even Photoshop can't completely corrct it.