Drawing Practice
I regularly read that doing blind contour drawings improves your eye-hand coordination, especially if you draw the contour slowly. I am genetically incapable of moving my pen slowly, but periodically do some blind contour drawings with a pen to loosen up.
My mother is tired of having me sketch her during my weekly visits, so I selected a few items in her apartment and did a blind contour, a partially blind contour, and a sighted drawing of a few objects on tinted paper in a doodle sketchbook. I then used watercolor pencils for a little color. Here are two pages from that morning.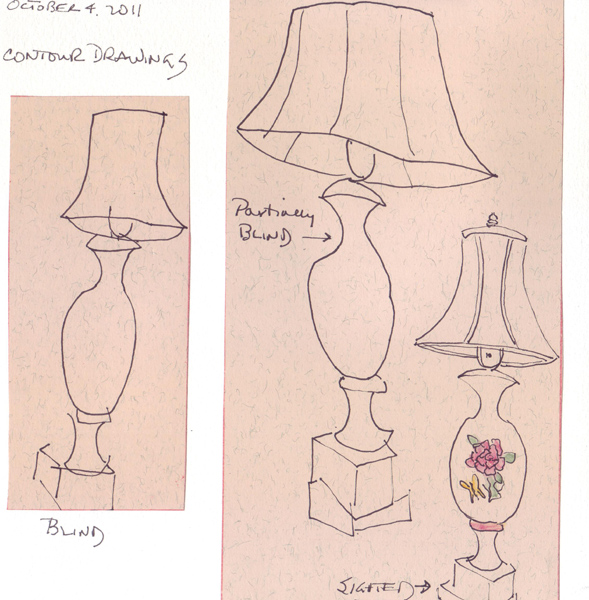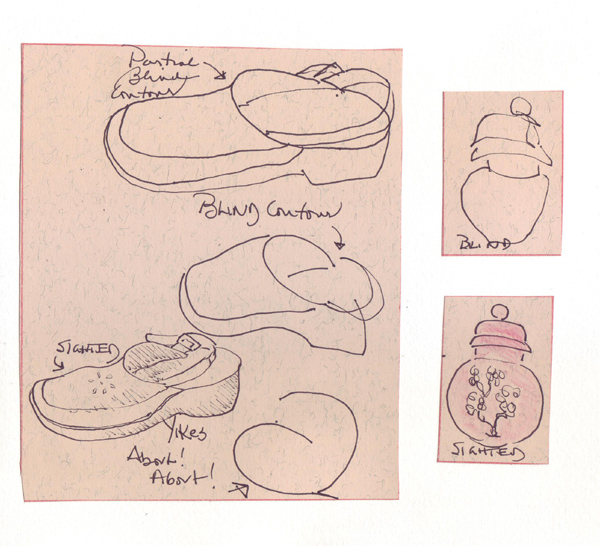 This week I selected two small figures that she has had in her living room since I was a child - and sketched them very rapidly (i.e. less than 3 minutes) on the tinted paper, with pen, and then colored them with my watercolor pencils. When I returned home, I cut out each figure and collaged them on a sketchbook page - over a square of brown wrapping paper.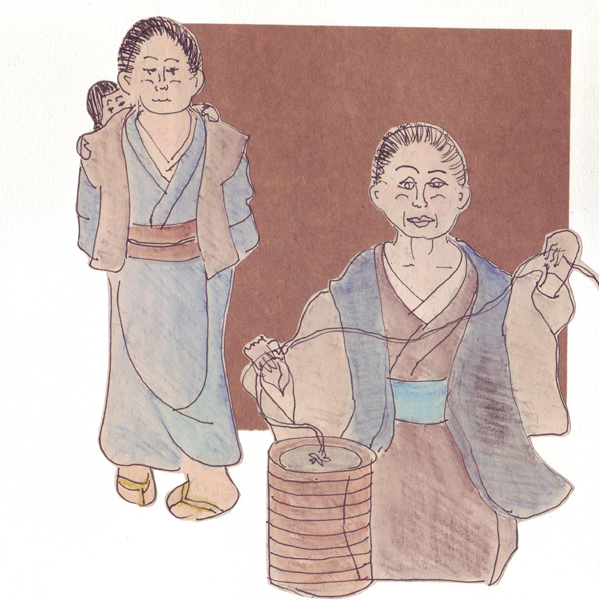 Sometimes I need to return to basics, especially to loosen up and play with graphite-less drawing. I usually do a quick pencil sketch, then add pen and finally a watercolor wash. I think that 1 and 2 minute poses at figure drawing accomplishes the same thing and now regularly find myself completing the 20 minute poses, to my satisfaction, in less than 20 minutes.