Central Park Drawing and Art Meetup and Sculpture by WeiWei
The Central Park Drawing and Art Meetup Group met at Grand Army Plaza in front of the Plaza Hotel last weekend and we sketched the Zodiac Heads sculpture by the Chinese artist and activist WeiWei. There are 12 large heads - arranged in a semi-circle, on tall sculpted poles. They are really impressive and can be seen until July 15th!
I decided that I liked the "bull" best and did 3 sketches.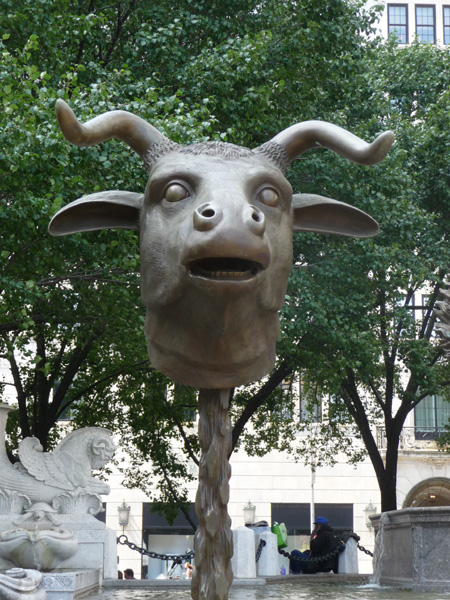 I did the first sketch as a "one-liner" because I love Picasso's bulls and toreadors that were all done with one line. It was hard. The second was done with ink and watercolor and the third was a side profile done with pencil.