Beachcombing
My husband and I love early morning beachwalks and I spend my time, while walking, learning about the changing ocean, sand, shells, and creatures. It is even more fun when our friends visit for a week because they can help identify some of the creatures brought in with the tides.
I found almost a dozen sea robin fish skulls over the last several years, but this year found this very interesting 3.5 x 2.5 inch skull right at the surfline. There is a very small black shell trapped within making it seem likely to be from the ocean. We searched all animal skull images with sagittal crests on the web and found one identical image - uploaded by someone who also couldn't identfy it. Since then we sent the photo to a bird watcher, a veterinarian, and a reptile/amphibian expert, but we still don't have an answer.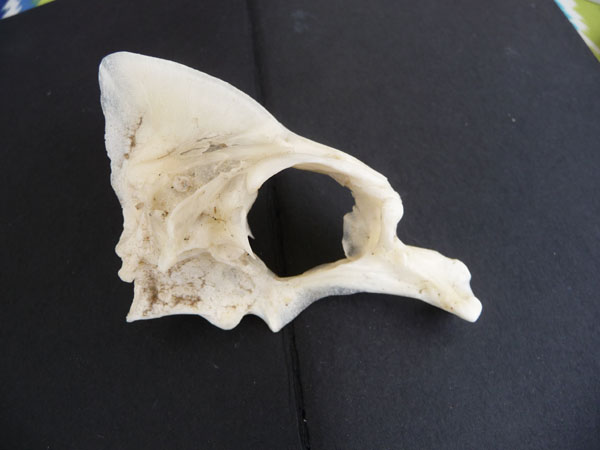 I also found 2 dead Portuguese Men of War. Jeff needed to identify them for me - I've never seen one dead or alive in the ocean or on the beach.