Sunday Sketchbook Pages
Our Central Park Drawing Meet-up Group met at Belvedere Castle, in the sun, on Sunday and I spent several delightful hours talking to and painting with Lillian Kennedy - a Boulder, Colorado artist. One of her students put us in touch with each other and I was able to meet her before she began teaching students her New York City class. She has a lovely blog and posts one video lesson per week, Here is my Castle painting and a quick one of mini-daffodils that were blooming in the Shakespeare Garden below the Castle.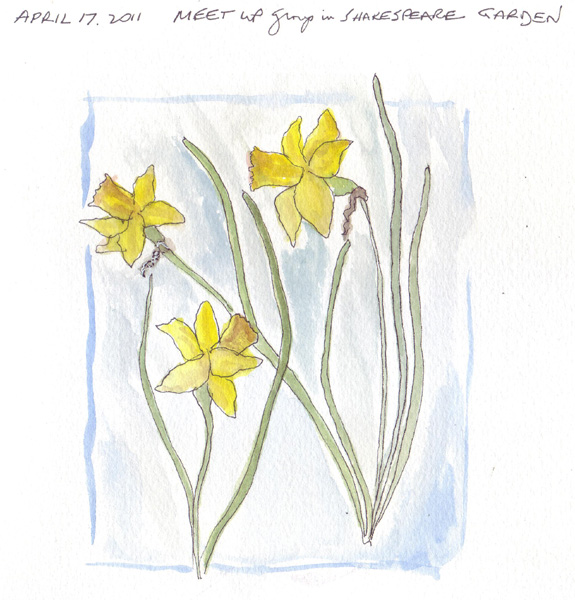 Lillian and I went into the Met to see the Cezanne Card Player exhibit after the Meet-up Drawing session ended and I sketched, and then painted another card player for my collection. This study by Cezanne is an oil painting - and I used watercolors instead. Since painting is not permitted in the museum (or photography in this exhibit), I used a photo from the exhibit catalogue to do the painting at home.