Plein Air Painting
I don't consider myself a plein air painter because I really don't like to paint landscapes. My sketching around the city, to me, is urban sketching - and these are two very different things in my mind. So when Lillian Kennedy (the Boulder Colorado artist who I featured in the last blog post) invited me to sketch in Central Park, I was a little nervous. But when she called to tell me she was at Bethesda Fountain, I decided I could draw and paint that - and already have several times. Still, we were sitting back on the hill and I had to include more landscape than I am comfortable with. But it was good for me!
And we were serenaded while being blown around a bit by the wind - necessitating a walk to Pain Quotidien for hot coffee - which is actually in Central Park. Lillian had to teach me that!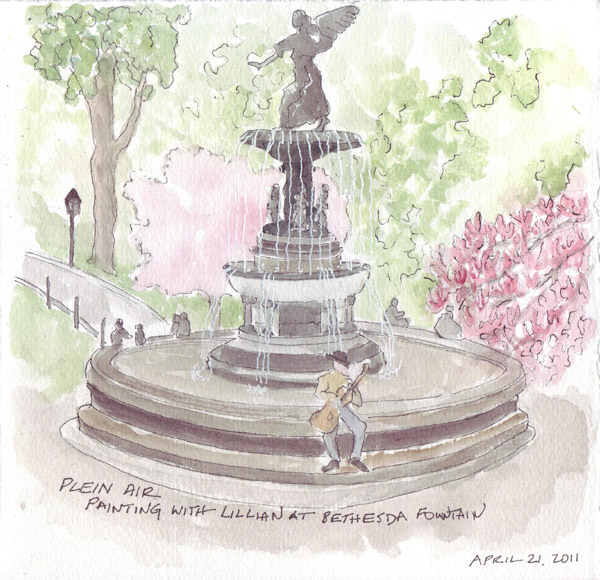 We also were in a spot that is a favorite for wedding photos and here you can see Lillian's painting, her acrylic paint set-up, and the groom adjusting the bride's dress for the photographer.