EDM Challenges # 273 (Tools) and #288 (Spots)
My EDM "Select-a-Challenge Jar" is working well - and here are two challenges that I completed recently. I only select from the jar when I have absolutely NO IDEAS for my daily journal page because I've been hibernating!
EDM Challenge # 273 : Draw a Collection of Tools
These were a few kitchen tools that were used that day.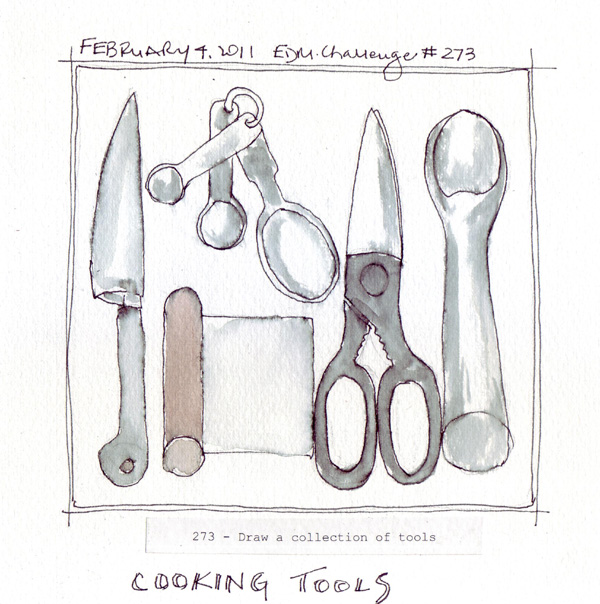 EDM Challenge #288: Draw Something With Spots
This baby leopard was drawn from a photo.