Tudor City and UN Plaza, Manhattan
The Central Park Sketching and Art Meetup Group went to Tudor City, in Manhattan, this weekend. It is a lovely apartment complex with quiet parks embedded among the buildings, and it overlooks the United Nations Plaza. Here are the two sketches that I did while we were there.
The Tudor buildings have wonderful architecture and I was captivated by this stained glass window, with gold lights shining through.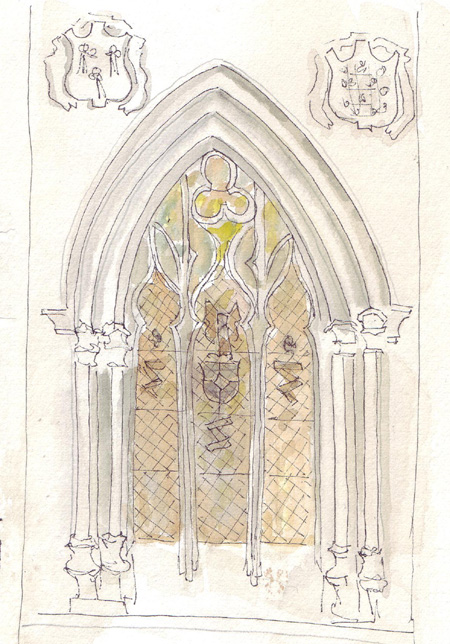 For our second sketch session, my friend Benedicte and I sat on a bench overlooking the UN Plaza and sketched the buildings. The group will next sketch in Battery Park, another place in the City that I don't know very well.