Quilt Journal Page #4
This is the 4th little quilt in my series in which I am exploring multiple ways to transfer my figure drawings to fabric.
It started as a full piece of white fabric. The figures were traced on the fabric with an Ebony pencil, and painted with regular brushes and thickened procion MX dyes. Then the background was painted, stenciled with sequin waste and net, and stamped - with the same dyes. After 24 hours to dry, the excess dye was washed out. The figures were then free-motion stitched through all 3 layers and the binding applied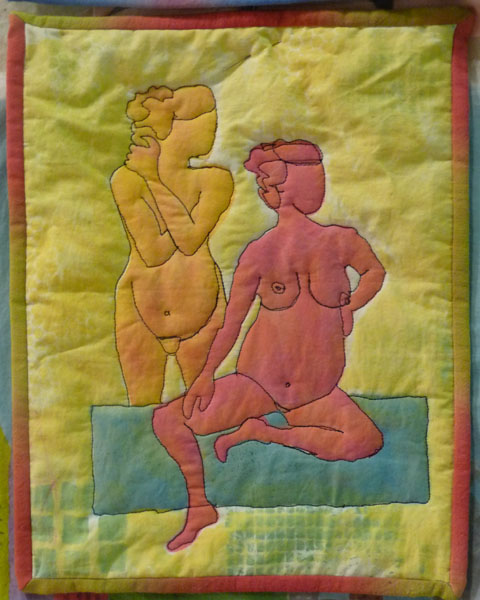 Next I might try Shiva Painstiks - I bought them 4 years ago and have never tried them. This is all play and I'm having so much fun!