A 3rd Figure Drawing on Fabric
After months of delay, I made another quilt journal page today, my 3rd for the week. I really wanted to play with some of my figure drawing images on fabric, but just couldn't get started. I'm sure that I was afraid that I couldn't successfully make what was in my mind. So I had to force myself to select an image, resize it, print it, and pretend that I was just going to practice some stitching. Of course I got excited when I started and now I think I'll be able to continue work on this series.
I am exploring ways to transfer figure drawings of a pregnant model to fabric and only using my own dyed fabrics for the quilt. The image on the right was a watercolor and ink drawing I did in my sketchbook of a sculpture by the Israeli artist Ruth Bloch. I transferred the JPEG to EQ Printable fabric with an Epson photo printer. The seated figure was a fused applique using WonderUnder. The image was stitched using free motion quilting.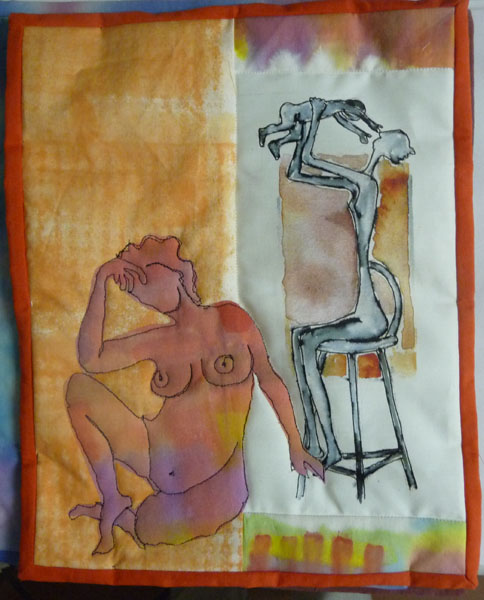 Size 8.5 X 11 inches