Every Day in May - 14
I finally finished the book inspired by Gwen Diehn's book on Darwin. Hers was really small. The ones that our Journal Study Group made are 3" X 5".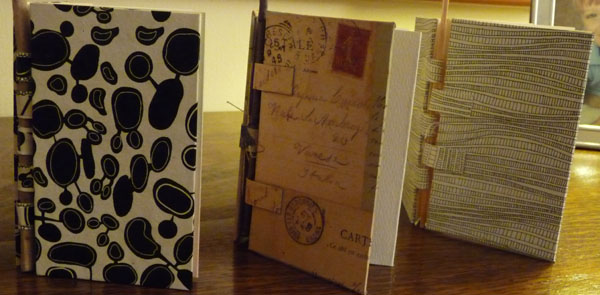 Here is the cover of mine.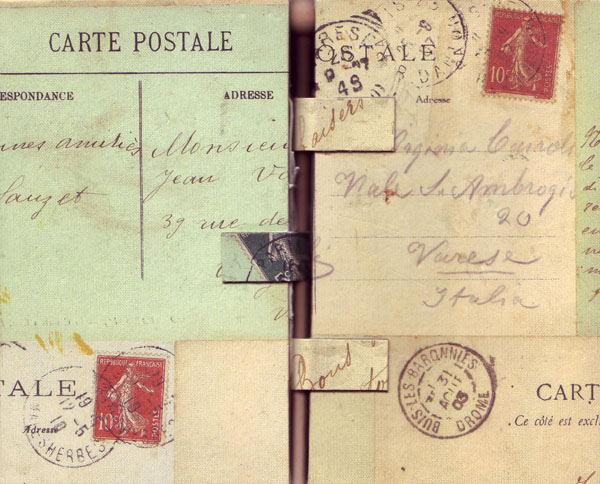 This book has two concertinas, one that makes up the spine and end papers of the book and a second one that makes the pages. The concertinas are stitched together with a 3 hole pamphlet stitch. The spine of the book is then held closed with one stick which goes through 3 tabs - two on the front cover and one on the back.
These are the pages that I created using stamps I made from figures I sketched at the Society of Illustrators figure drawing sessions this spring.
End paper on the left and page 1: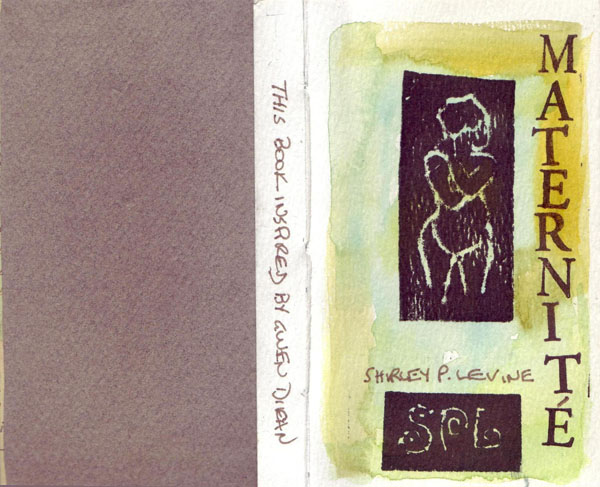 Pages 2 and 3: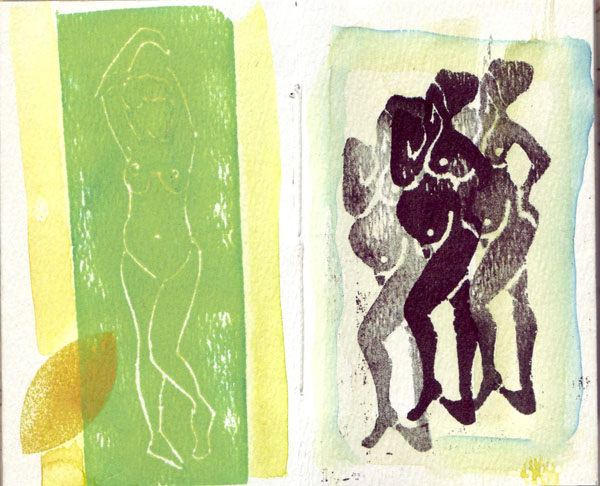 Pages 4 and 5: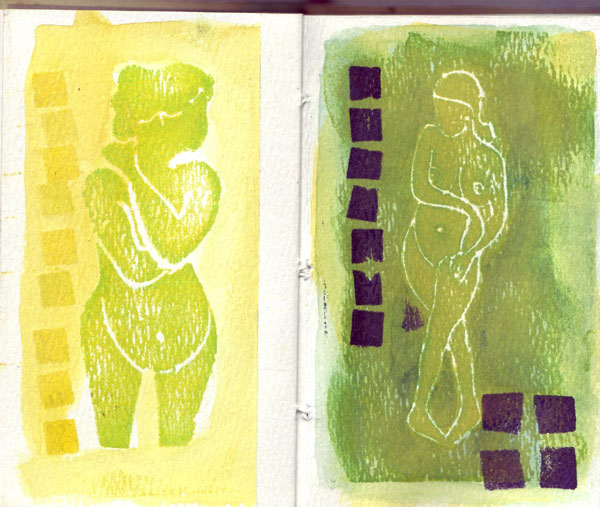 Pages 6 and 7: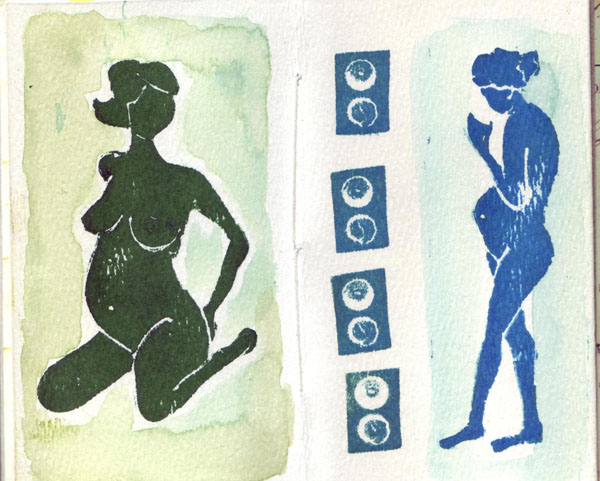 Page 8 and End Paper: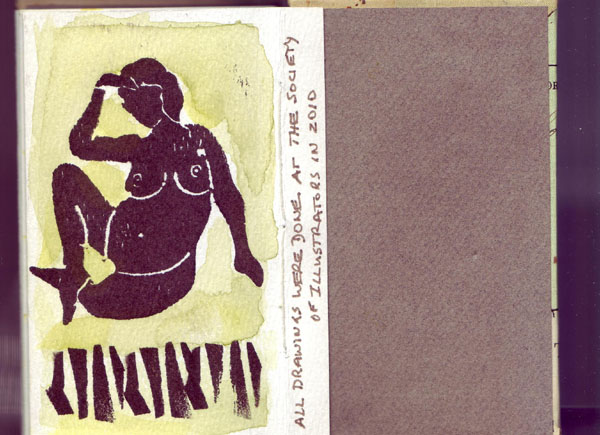 When the stick is removed, the spine can be opened to reveal a hidden image. This is a stamp that I made from my painting of mother and child - inspired by a Henry Moore sculpture.