More Pentel Pocket Brush Pen Practice
Even though I appear to have the same pen as other members of EDM, my pen ink runs when I add a watercolor wash. These two drawings dried for 15 and 30 minutes respectively and you can still see where my wet brush touched the ink. It might be due to the Fabriano soft press paper that I use, but since I don't plan to change paper, or the way I work with ink and watercolor, I will just have to accept this!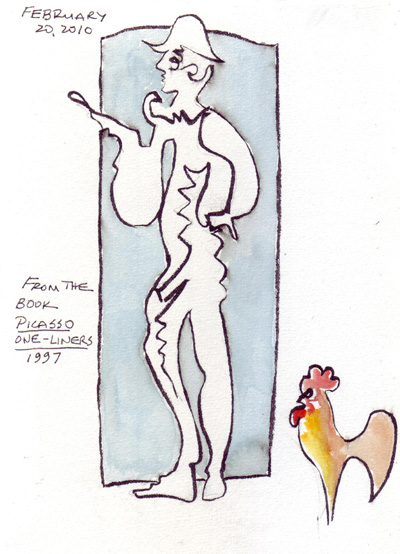 Drawn from a book of Picasso "One Liners"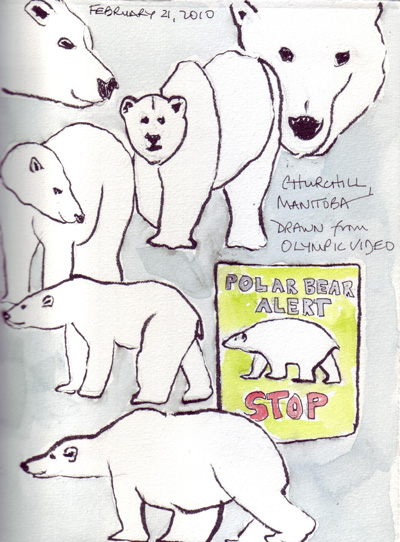 Drawn by pausing the fantastic polar bear video that was shown during the Olympics.