Journal Study Group
I belong to a small group that meets monthly to explore sketchbook art. Four of us are quilters and maintain artists' journals. Two keep sketchbooks and also do larger paintings. In addition, there is a strong interest in bookbinding shared by many of us. This week Gwen Diehn joined us and shared several of her amazing hand bound artist journals and books.
During the afternoon we made personal stamps from fun foam and used them to create a small, folded artist book and envelope. I selected three images of a pregnant model from my figure drawing session to use for my stamps.
Here is the front (left) and back (right) of my book envelope:
This is the front (right) and back (left) cover of the book (book size: 2 3/4" wide and 4 1/8 " high):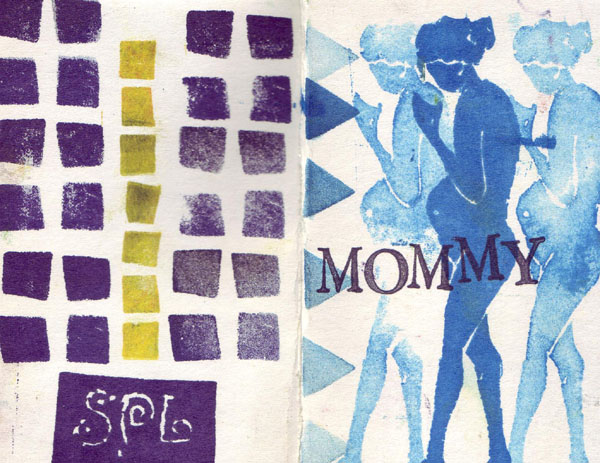 Book Pages 1-6: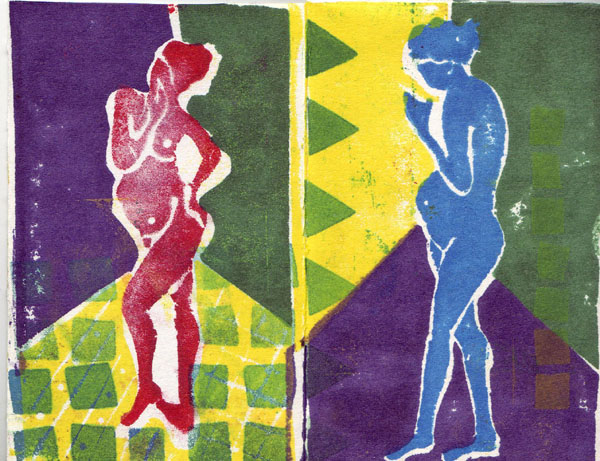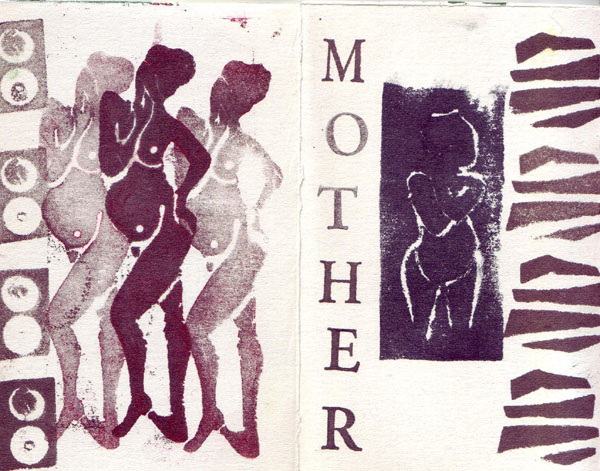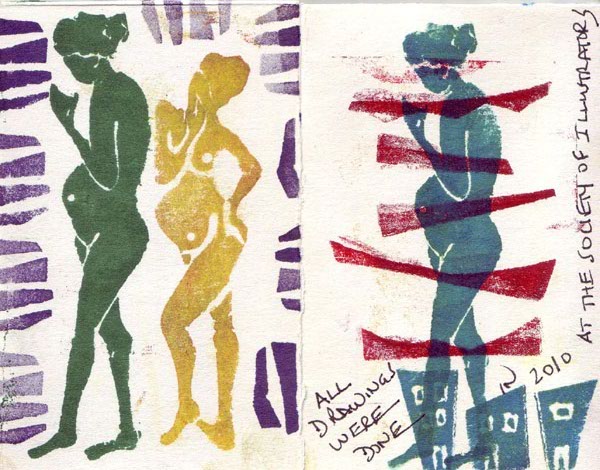 We were having fun and working fast. I'm only learning the intricasies of stamp pads and ink, so mine are a bit messy. But I loved this model and I hope my passion for the project stands out!