Another Evening of Live Figure Drawing
Last night, The Society of Illustrators had two lovely models, one of whom was 6 months pregnant. It was a joy to sketch them - trying to capture their lovely poses and bodies.
A Five Minute Sketch in Graphite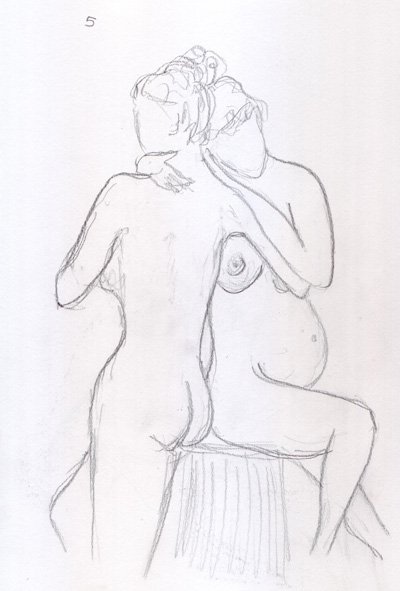 Two twenty minute poses - with watercolor pencil in a new Daler Rowney sketchbook. I'm not sure yet how much I like it....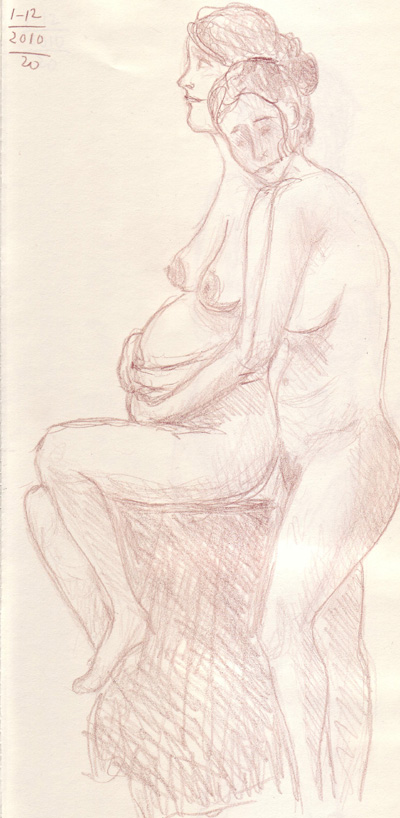 20 minute