Sketchbook Pages
Three more journal pages to upload for this week:
On Saturday my husband and I took a wonderful long walk from Washington Square, through the West Village to Hudson River Park and then back again. We stopped for a lovely, early dinner at Po's Restaurant on Cornelia Street. The weather was so wonderful and the inspiration came from my new favorite NYC blog - Walking Off The Big Apple. I could see this table and bouquet of flowers from my seat - just enough to sketch and paint it during dinner.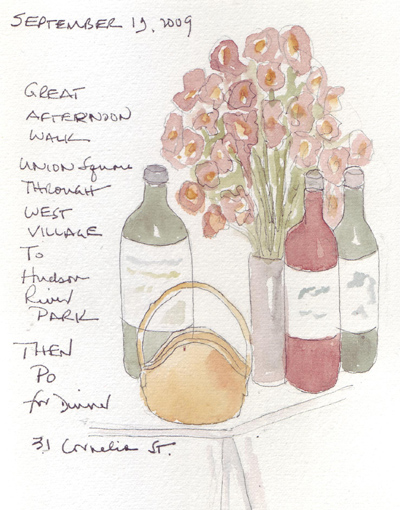 Monday we visited the Museum of Modern Art with friends and at the end of the afternoon I sat in the room with the new Monet Water Lily paintings and sketched a few of the people as they stopped in front of the paintings. I had just enough time to make a quick sketch, so I decided to leave them unpainted and put the paint colors from some of Monet's paintings as the background.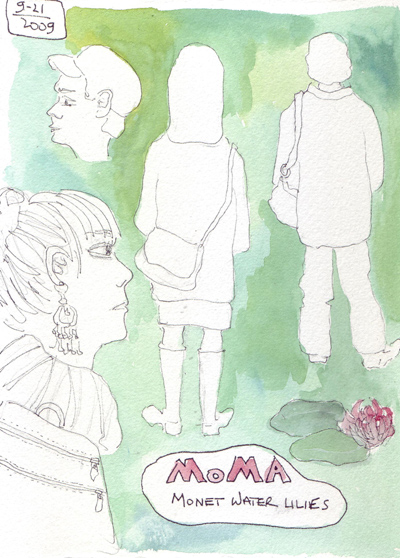 I stopped at Bryant Park yesterday to draw/paint the carousel horse that our grandson Callum rode on several weeks ago. I had time before the New York Public Library opened and the carousel was not yet open for business. Perfect timing!