Beach Visit With Annabelle
We just spent several days in Southampton with our youngest grandchild, Annabelle. Our other 4 grandchildren live in Manhattan and spend lots of time with us. Annabelle needs to figure out who we are and reestablish trust with each visit. These are the first 3 journal pages from our visit.
When we arrived the pink hydrangeas at the house were finally in bloom and we brought one flower in to brighten an otherwise rainy Sunday.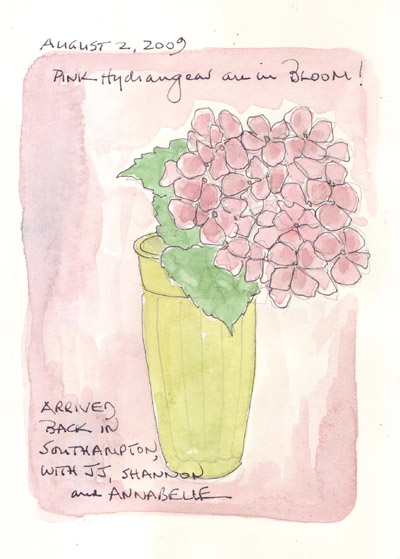 This is Annabelle, on arrival in Southampton, sitting so nicely next to the pink hydrangea. The circle to the left of the picture is one of the bubbles being blown as she plays with her cousins.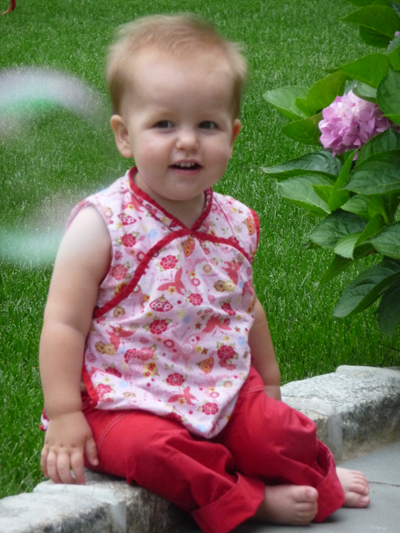 The following day Annabelle played with her cousin Sydney's flip-flops and I decided that these may be the only butterflies that I would see all week. So this is my entry for EDM Challenge #235 - Draw a butterfly.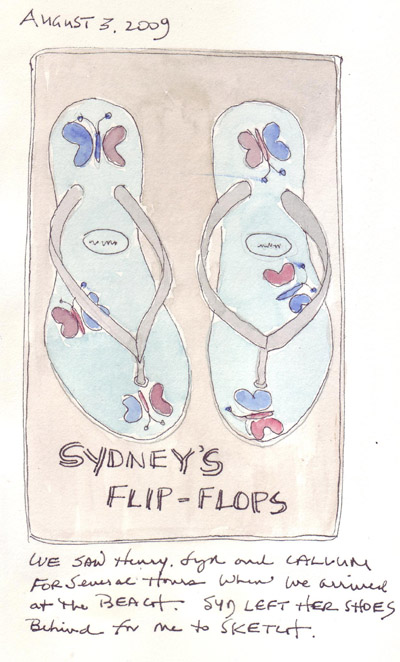 We had beautiful sunny days and after a morning walk on the neach with Annabelle, we took her to the village park and children's playground. Wen we arrived these 4 "friends" were clustered together on the dock and I was able to rapidly sketch them before they swam off.