Trip to Washington, DC
We just returned from a short trip to Washington, DC - part business and part pleasure. Our youngest grandchild lives there and I have a dedicated sketchbook to use each day that we are with her. Annabelle will be one at the end of this month - and we don't see enough of her!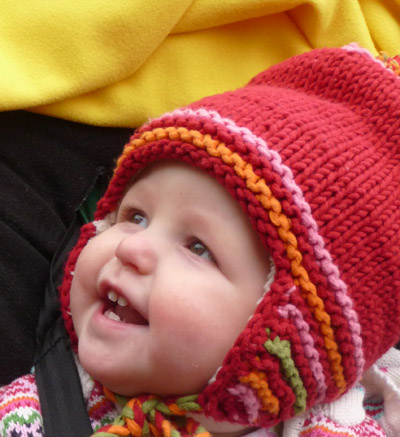 Saturday afternoon we went to the new Capitol Visitor's Center to see the space. We didn't have time to look at Exhibition Hall, but the main area is wonderful! There are many statues, but the cast of the Statue of Freedom which sits on top of the Capitol Dome is the most important one. Here is her head - and an eagle logo found on many of the items in the Gift Shop.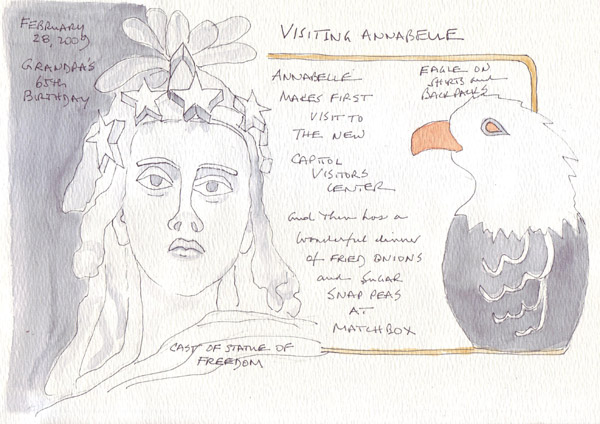 Annabelle pulls herself up on everything and is cruising an entire room very quickly. These are quick sketches of her in her PJs.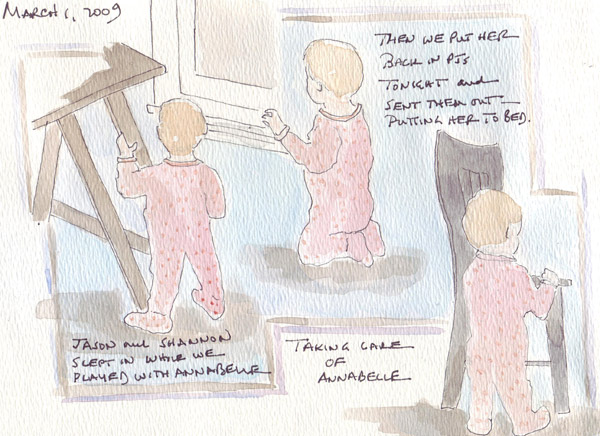 There was alot of snow when we woke up on Monday morning. We kept Annabelle home from Day Care to play with us while my son and daughter-in-law went to work. She loves playing with the Noah's Ark and animals that she received as an early birthday present, so it was immortalized on this page.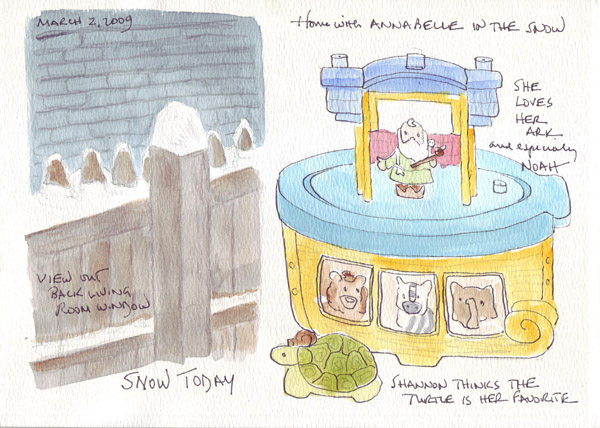 We all love her really warm winter hat and she looks really cute in it. We're sad that it probably won't fit her next winter.