Another Face and a Few Figures
One of my goals for 2009 is to continue to sketch/paint at least one face and figure each week. I was delighted when my friend shared all of her photos from a recent trip to India and I'm having a wonderful using them for inspiration. I think this might be a snake charmer - at Amber Fort - but there is no photo of a basket and snake.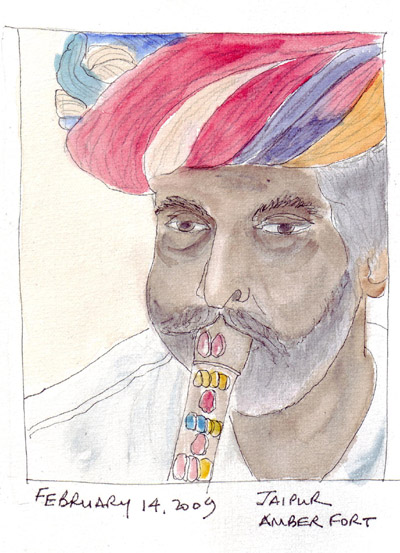 This is one of several camel carts in a procession in Jaipur on the road to Ranthambore. The photo was taken from a bus window as they passed. I'm not sure that I have sketched a camel before and couldn't wait until I found a photo taken at just the right angle. This was painted across two pages.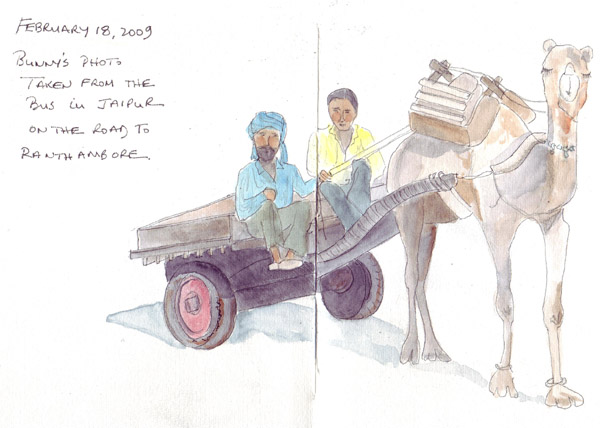 As always, thank you Bunny for your wonderful collection of photos. The wonderful animal photos from the National Park can even be another series of practice drawings.