Rice Mice
The wife of one of my professors wrote this book for her 3 small children in 1978 when she was terminally ill, to share some of her memories from her childhood in Denmark. Her husband, Sam Refetoff, gave me a copy when my children were very young and I made Rice Mice for them. In the book every mouse is accompanied by a poem and my children wrote poems to capture their individual mouse's personalities.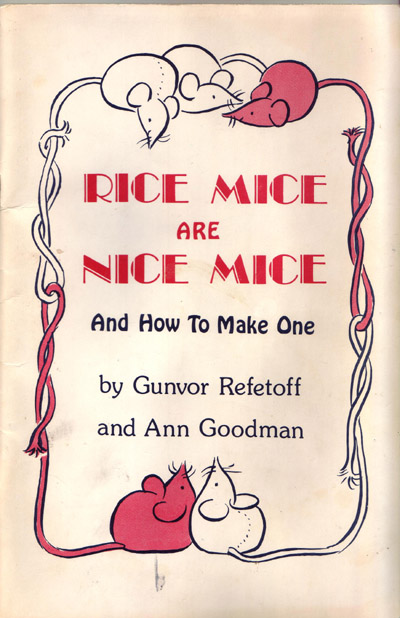 Some time during the ensuing years I made two Christmas Rice Mice and every year they are part of our table decoration. They are approximately 5 inches high and filled with standard white rice.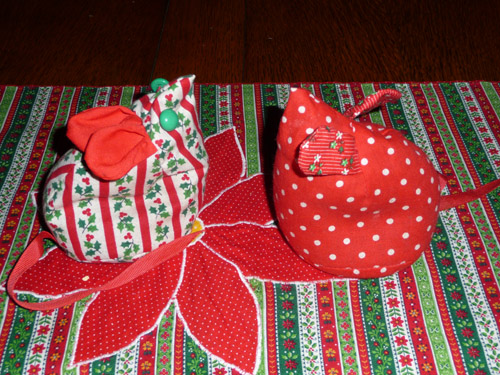 I sketched them last year for my journal page on December 24th and then again last evening. This year's painting is more accurate because I took the time to put in the polka dots! Since I didn't post the journal page last year, here are both 2007 and 2008. This year I painted a shiny gold acrylic background around the mice - wish it could be scanned and look that way!
2007: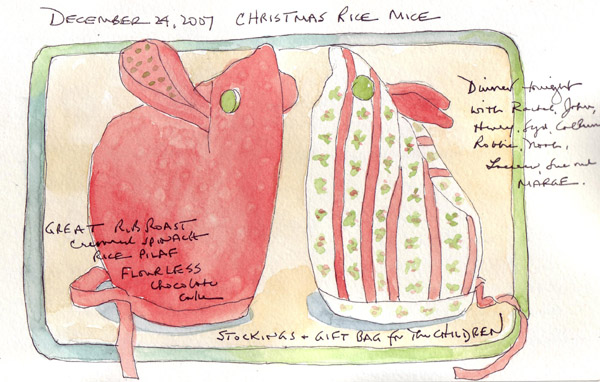 2008: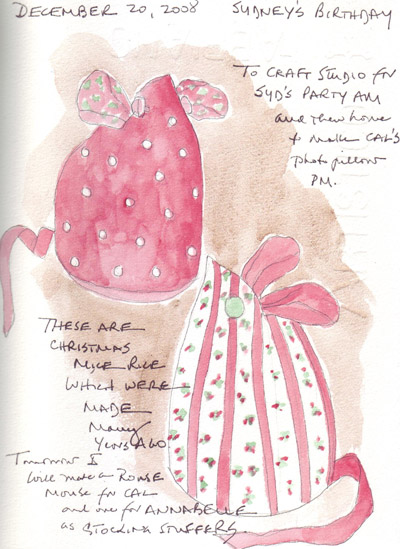 Several years ago I made Rice Mice (singular is Rouse Mouse!) for my 3 oldest grandchildren as stocking stuffers, using scraps from quilts that I made for them.
I think it might be time this morning to make one for each of the baby grandchildren for their stockings. Those for the children have embroidered eyes instead of buttons - which is not nearly as cute, but much safer!