EDM Challenge 201 (Stapler) and Homework for Danny's Class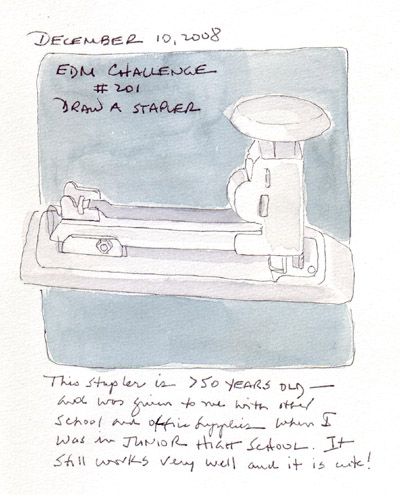 We have many staplers - and I have more in my office, but none as cute as this "antique one" which moved with me from NJ to Philadelphia, Chicago, LaJolla, San Antonio, and now New York City.
Here are two of my homework pages for Danny's Illustrated Journaling Class. Thie first is just a painting with writing, the second is a specific assignment to draw what I ate today.