EDM Challenge #200: Draw Something Lucky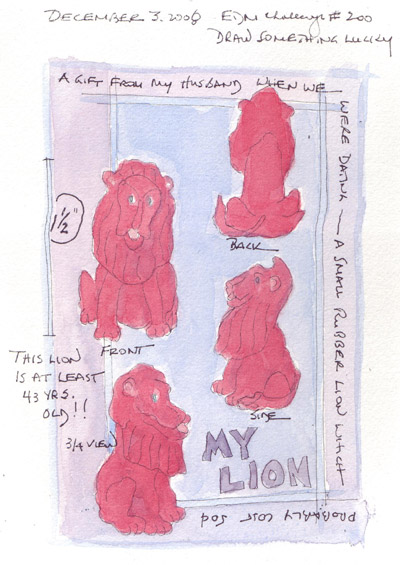 My husband brought this 1.5 inch rubber lion back for me from Chicago when we were dating - 43 years ago. It probably cost 50 cents - but it has traveled with us from home to home and still looks as it did when it was new. I don't have any lucky tokens, but I would never think of throwing this lion away, and don't even show it to my grandchildren. So it comes as close as anything to being a lucky charm.
I'm off to a meeting in San Francisco tomorrow and will spend an afternoon plaing hooky and sketching with two EDM members - I'm thrilled!