EDM Challenge #193: Draw a Detailed View of a Larger Thing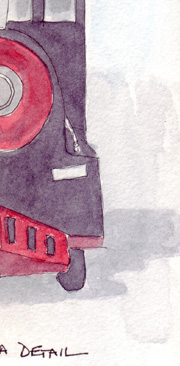 A hard challenge - and I'm not sure how or when I should reveal the full drawing....
I don't think that this should be very hard, based on the portion I chose to include, so I will post the full version as soon as there are a few comments.
Casey immediately saw that this detail was from a train engine - so I'm adding the full drawing today to finish the challenge. My daughter chaired the Halloween Fun Fair for the nursery school and one of the highlights was a train ride for adults and children in the New York City playground that was used for the event.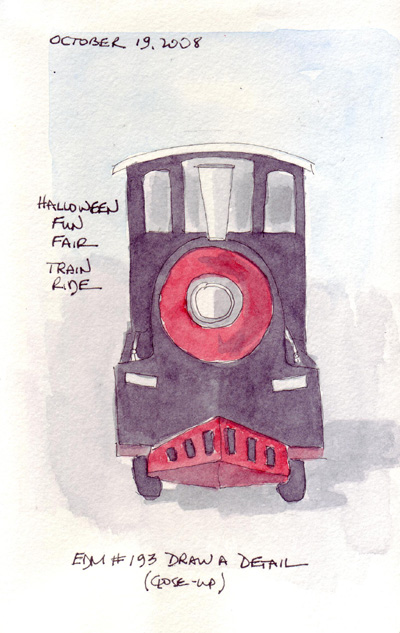 Here are 3 of our grandchildren enjoying the day.