More Beach Vacation Sketches
I loved searching for shells on the empty beach on our morning walk. We usually arrived about one hour after high tide and on our walk one morning we found 3 very clean parts of a fish skeleton at the water line - a head, one large vertebra, and one small vertebra. My daughter and grandchildren were equally interested in examining the backbone and asked us to look for more for a collection. But none were found.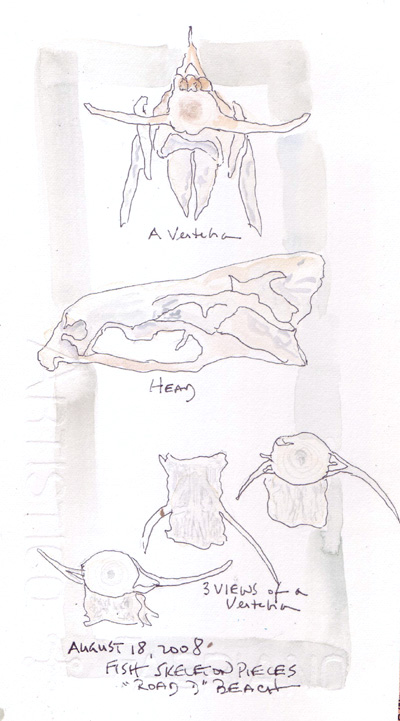 Another morning a Monarch butterfly accompanied us on our entire walk. Just before we left, I was able to take a photo while the butterfly landed briefly on the sand.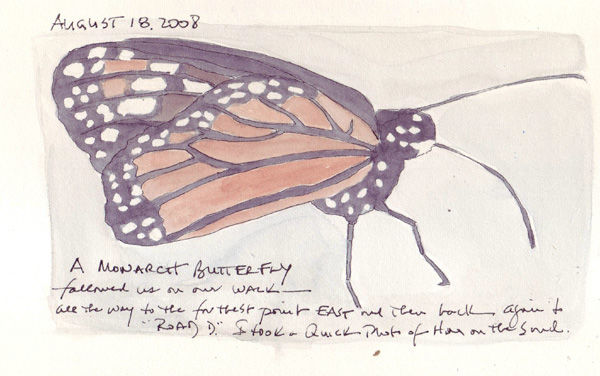 We loved having morning coffee after our beach walk on the back deck under the umbrella. My sketch is missing the bottoms of the 3 chairs across the table - it just got too complicated for me spatially.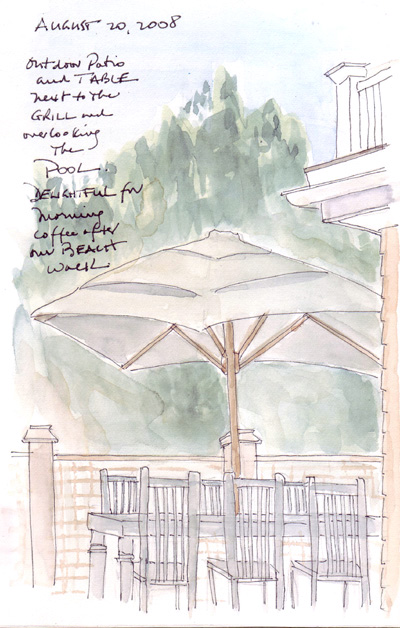 Our final day - my masking fluid and tool for putting the mask on the paper, a beach rose, one of the seagulls immediately before flight, and my youngest grandson's sippy cup which was sitting in front of me while I was sketching.