Quebec Travel Sketchbook - 5
Montreal (Continued)
A first Montreal Metro ride and a visit to Musee Beaux Artes: We first toured the Cuba Art exhibition and learned something about their artists. I enjoyed how their art reflected the history of the time and sketched a few details from some of the major works.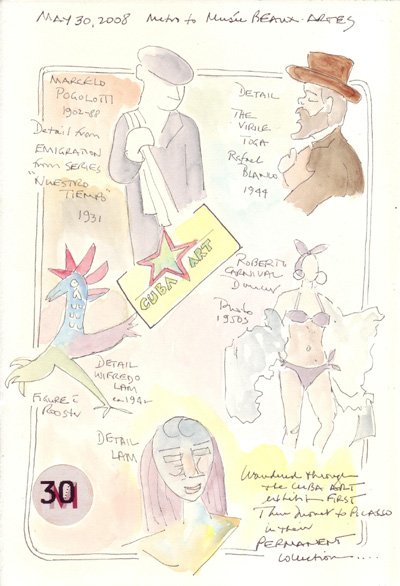 I then spent a total of 35 minutes in the Yves St. Laurent exhibit which opened the previous day. It was amazing - and especially enjoyable because so much of his fashion was costume. I quickly did 2 pages of sketches as I walked through the exhibiit and painted them later over lunch.
This is a photo of my husband doing his crossword puzzle, in the sun, on the steps of the museum while I sketched YSL.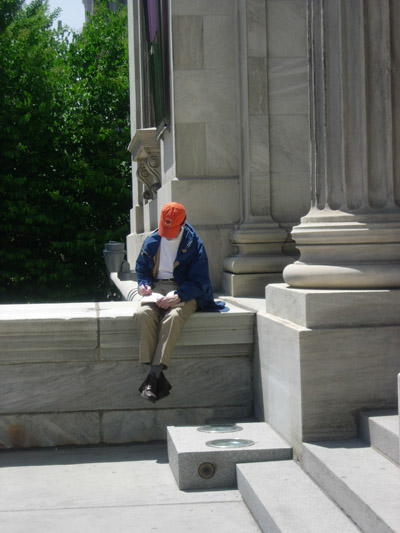 We had lunch at a small cafe on Place Royale in Vieux Montreal and I sketched a beautiful old building through the open window, only completing a portion of the sketch.