EDM Challenges #174 (Brdige) and #173 (Memory)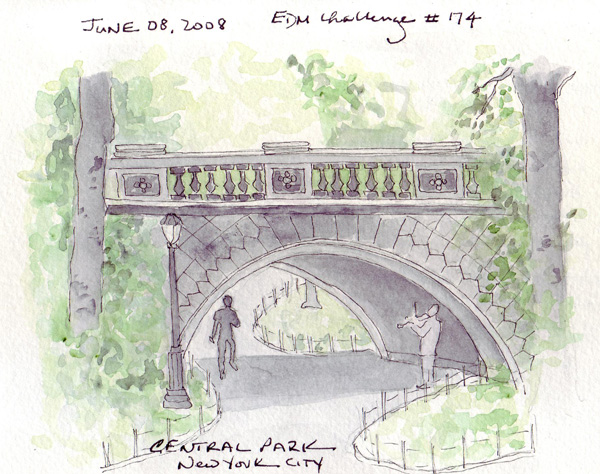 I was able to photograph and sketch a small foot bridge in Central Park, New York City. Landscapes aren't "my thing" so I need to be forced to consider trees and bushes.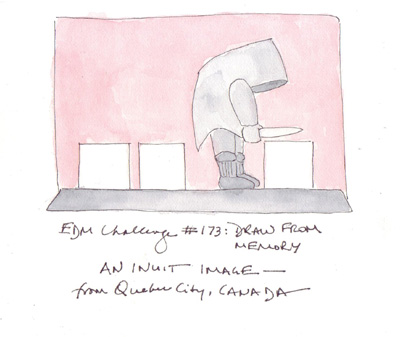 I missed several EDM Challenges when I was on vacation in Quebec. This sketch of an inuit piece of jewelry was finished this week from memory. The background pink color was my addition - the Inuit pin was just the ice cubes, figure, and base.