Recycled Book + Figure Drawing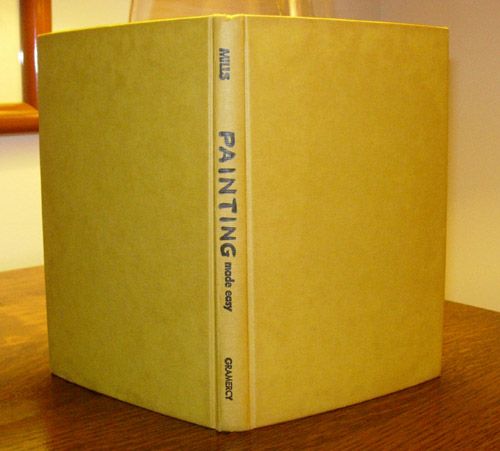 I am really enjoying the recycled books I made (originally inspired by Jan Allsopp - and now made with Martha's methods) and was ready for a new one. My recycled Michaelangelo Sonnet book is completed - full of my "figure and face drawings" - so I was looking for a good replacement. This 1960 $1.00 book purchased on the final sale cart at Housingworks in Soho was a perfect candidate. The cover measures 5.5" X 8" and is really sturdy. I was able to put 4 signatures of 140 lb Arches hot press paper inside. Each signature contains 3 folios of WC paper, one folio of brown Canson paper for sketching, and one folio from the original book. The end papers that hold the page block in place are anatomical drawings.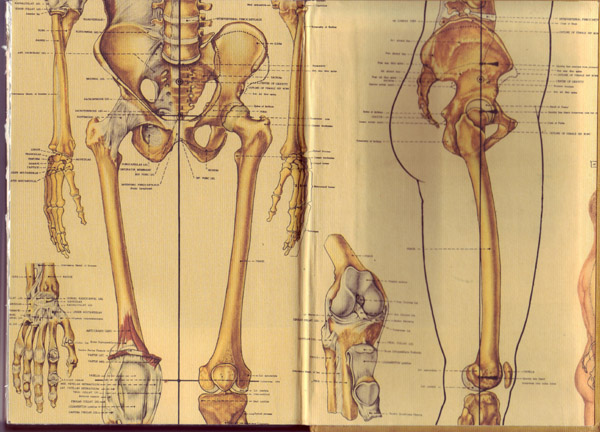 The spine is not glued so it opens very flat, but this means that in spite of tight stitching there are small gaps between the signatures. I therefore put a thin strip of the anatomical drawing paper over each gap for aesthetic purposes. Martha paints the inside of her Moleskine cover spine black instead.
One of the joys, for me, of recycling old books is being able to include pages from the original text - the cover page and at least a few others. Here is an example of one of the pages, with an illustration that I selected.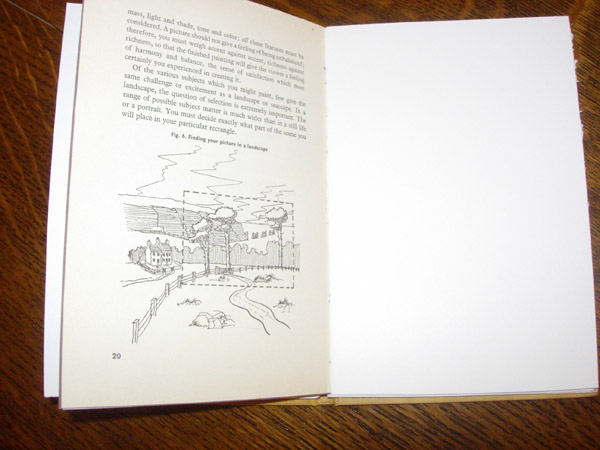 I need to overcome new journal angst as quickly as possible or I might not ever want to use the book for fear of ruining it. I immediately added both a figure sketch and a face sketch - and hopefully I'm on my way to a new adventure.