Happy 2nd Birthday to my Blog
Two years ago today I started my blog with an entry about the 3rd silk wedding chuppah that I made for one of our children's weddings. Since then "paper," not "threads," has dominated my blog entries. So for the birthday celebration today I selected my favorite threads project from this December - a pillow I made for my grand daughter Sydney. Sydney's 3rd birthday was December 20th (her baby brother's is Dec 19th!), so I wanted to make one of our birthday presents something special. This is the same pillow that I made for my daughter, Syd's Mom, when she was a similar age. My daughter's reaction, when the present was opened, was more than I could have asked for. Sydney's favorite color is orange and her new bedroom will be pale pink and pale orange.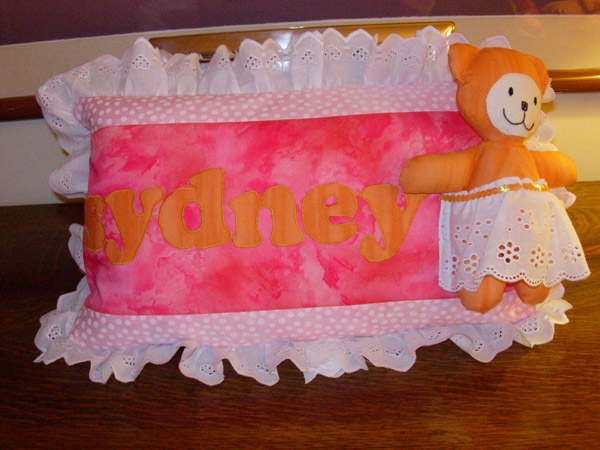 Here is the only photo that I have of the pillow that I made for our daughter in the late 1970s: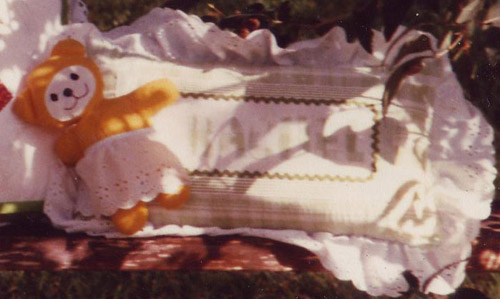 Although I was skeptical about creating a blog and sharing my "naive sketches," every minute of it has been a wonderful adventure.
Tomorrow I will post "faces" that I've sketched the last few days to convince myself that I'm serious about this 2008 Goal.