More Figure Drawing Practice
One of my Art Goals for 2007 is to practice drawing people - real people, photos of people, photos of nude models, and Greek-Roman statues. Here are a few sketches from August.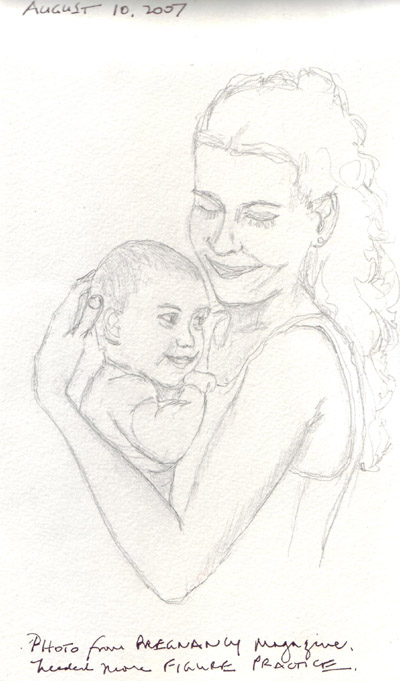 This sketch was made from a photo in a pregnancy magazine that is distributed at the medical school. There are great photos of babies and pregnant women in the advertisements!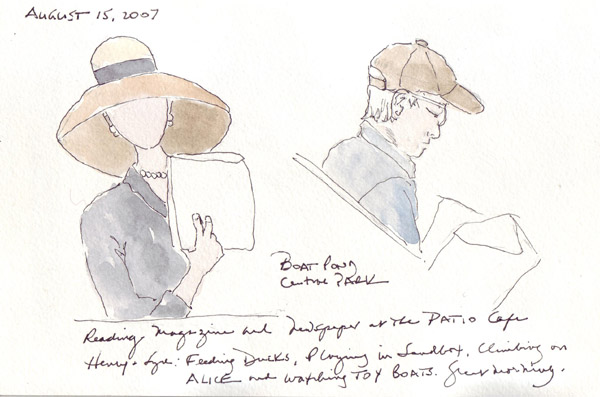 These two folks were sitting separately reading at the Cafe at the Toy Boat Pond in Central Park. I loved her hat and then needed to find a suitable male wearing a hat for balance!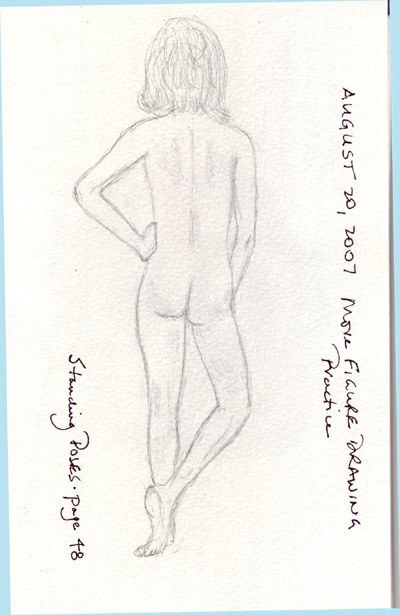 This was sketched from a photo in my Nude Models for Artists book. Although the graphite smudging doesn't show up on the watercolor paper, it really does in the scan. This is one of the liabilities of being left-handed for sure.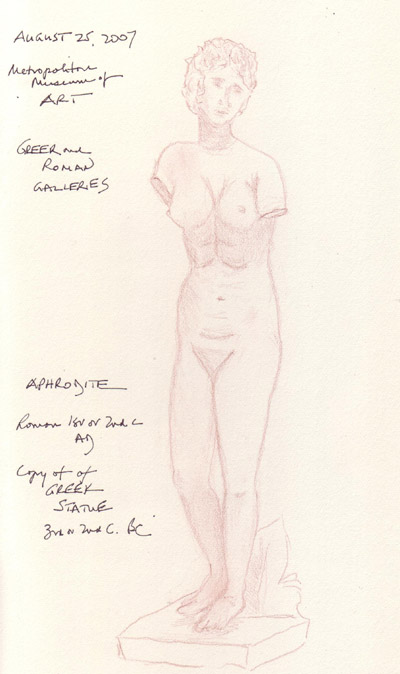 A sketch from the Greek and Roman galleries at the Metropolitan Museum of Art. I went on my own Sketchcrawl today and did 3 projects that I planned for my next museum visit. The New York group was meeting at South Street Seaport for their Worldwide Sketchcrawl - and it is a hot, humid day. The Museum. in contrast, was beautifully cooled.... Ah, I'm getting old and fussy!