London Visits: Part 26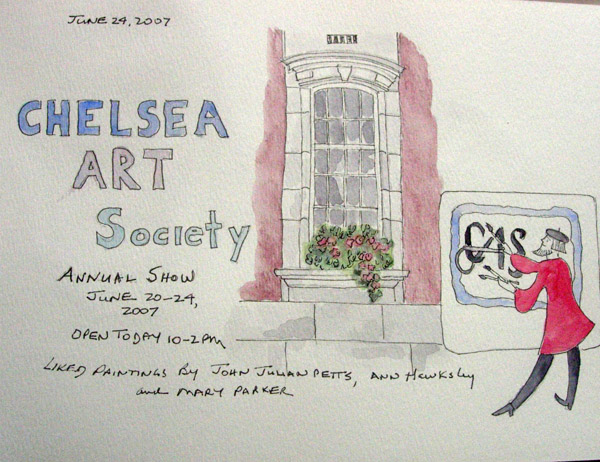 Chelsea Art Society Show at Chelsea Town Hall. It is a beautiful building with windows and windowboxes all across the front. The show was interesting and I found 3 artists who I liked - each of whom had done paintings of our area of Chelsea.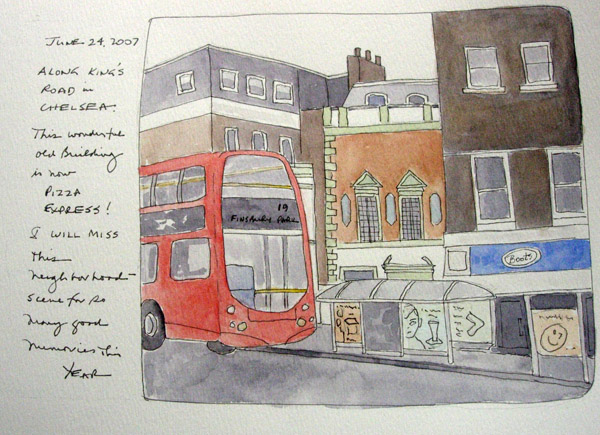 A walk along King's Road in Chelsea - with a local bus, Pizza Express, and Boots Pharmacy. I will miss our daily walks on King's Road with my daughter and our grandchildren.