Threads: Quilts Completed 2007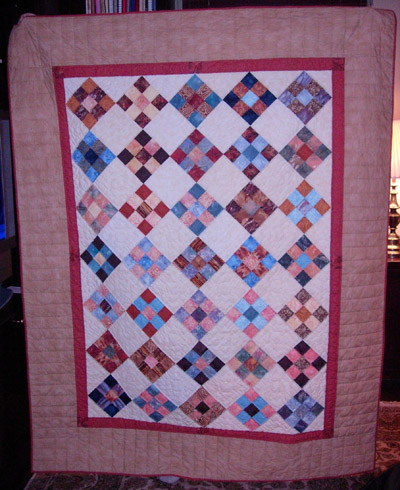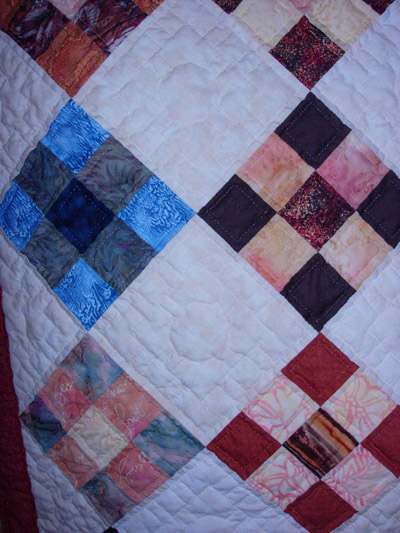 I named my blog Paper and Threads because I wanted to continue quilting while enjoying sketching and painting on paper. It seemed like a good time to upload two quilts that I finished this year. The quilt in the above photos is a very simple 9-patch wedding quilt that was hand pieced by family and friends for my oldest son and his wife. I then put the top together and quilted it, adding lots of hand quilting in the plain squares. I love the fabrics that my daughter-in-law picked out and it looks fantastic draped over their sofa which is almost the same warm tan color of the border fabric.
Two years ago, I used the blue fabric from this wedding quilt to piece stars for their first baby's quilt. The wedding quilt was in progress for several years, but the baby quilt took precedence because I wanted it to be finished in time for the baby's arrival.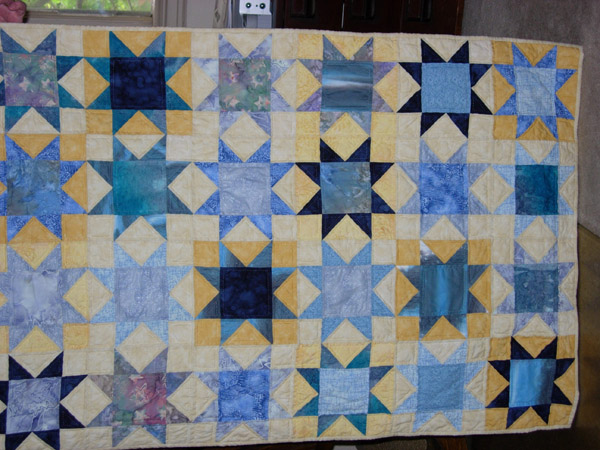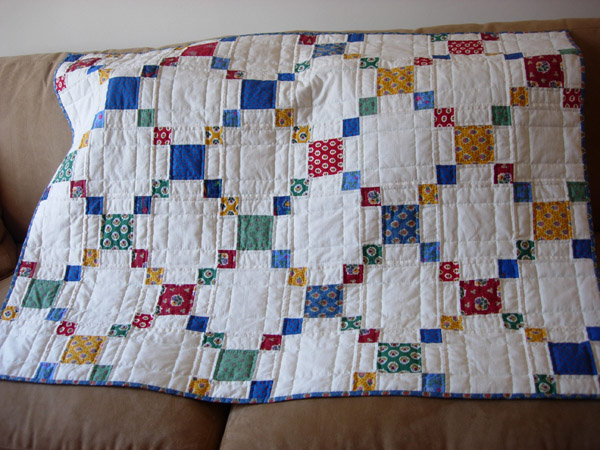 This is the second quilt that I finished in 2007. It was machine pieced and hand quilted for my grandson who was born 6 weeks prematurely in London in December 2006. The print fabrics are all French Provencal fabrics that I also used to piece a wedding quilt for his parents and two baby quilts for his older brother and sister. I'm catching up, but I still have one more group wedding quilt to hand quilt for my other son and his wife.