Finally Catching Up: EDM Challenges 90-93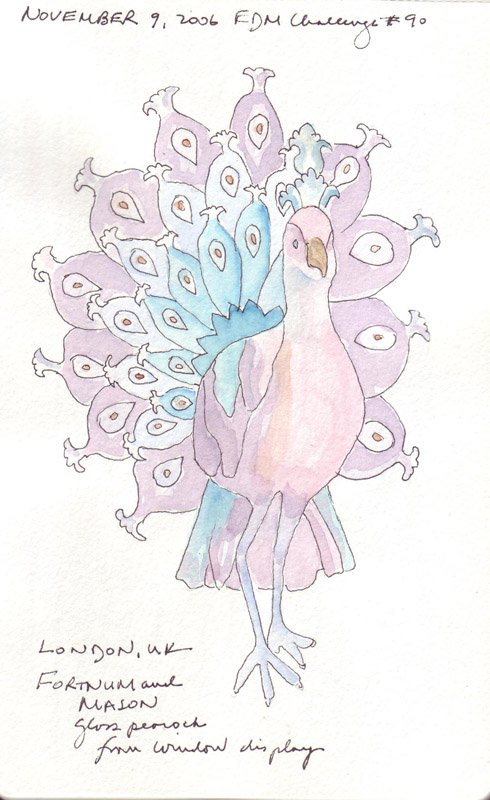 EDM Challenge #90: Draw Something with WingsI was in London during the "Wings Challenge" and saw mostly pigeons! However, on a long walk past Fortnum and Mason, I saw this wonderful large glass peacock that was a major feature in one of their window displays. My husband had just patiently had coffee while I sketched St. James Church and I decided not to push my luck and his patience. So I took several photos and waited to sketch and paint my bird until I returned home from my travels.
EDM Challenge #91 - Draw an Apple: I don't eat apples and I therefore had to find one to sketch and paint. I wasn't working wet enough to get good blending of all of the colors, but I try to share all sketches, whether I like them or not.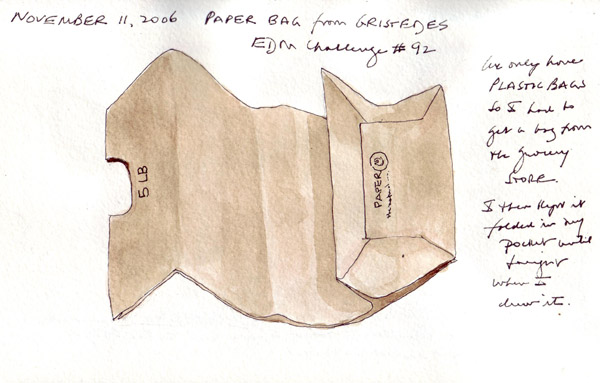 EDM Challenge #92 - Draw a Paper Bag: We didn't have one brown paper bag in our apt, so I begged a small one from my neighborhood grocery store, folded it, and carried it in my pocket the rest of the day.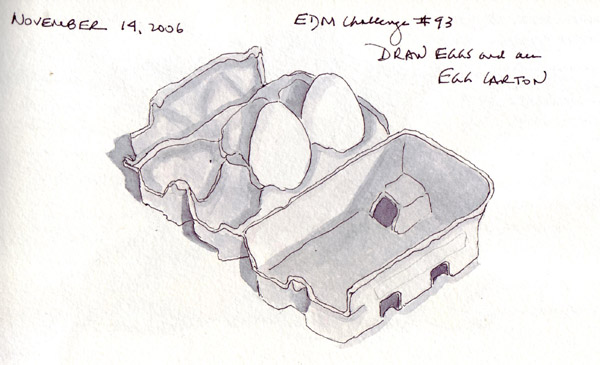 EDM Challenge #93- Draw Eggs and an Egg Carton: My husband immediately told me how wonky the egg on the left is - which of course I knew as soon as I drew it. But I bore easily and couldn't bring myself to start over or repeat the sketch the next day. We're trying to clean out the refrigerator before we gather our groceries for a big Thanksgiving dinner, so we won't have a fresh dozen eggs until next week. So here is my egg carton and last 2 eggs.