London Visit- Part 8: Museum Visits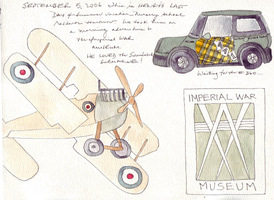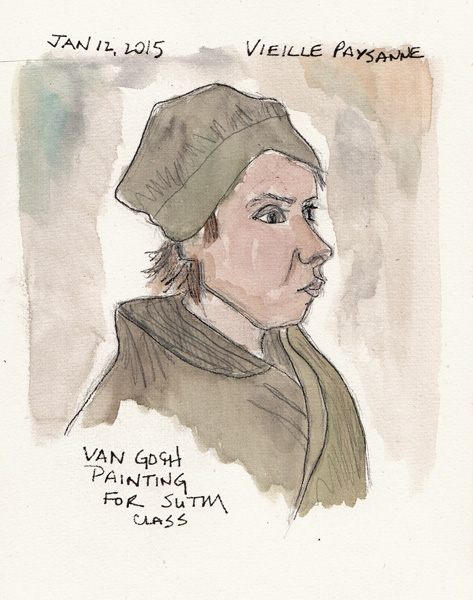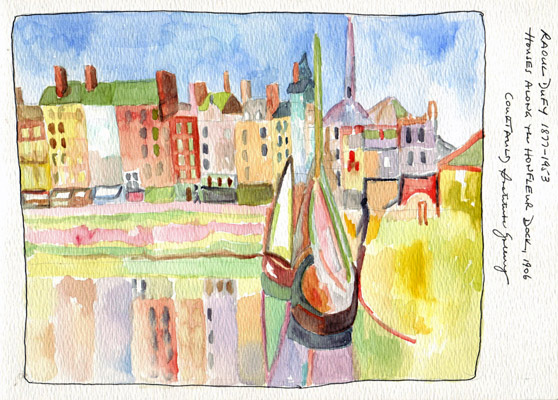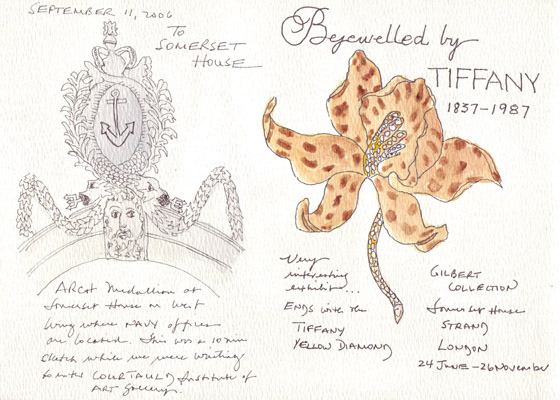 My husband and I enjoyed more and different museums on this second visit of 2006.
British Library: I wanted to read an 1857 copy of a 1764 manuscript that described a prisoner exchange with the Ohio territory Indians during the French-Indian War. My ancestor was one of the kidnapped colonists who was returned to her family during this exchange. Only pencils are allowed in the Manuscript Reading Room, so while I was waiting to receive the manuscript, I sketched the book pillow on which all such "elderly" books must rest. We now have British Library reader cards!
Imperial War Museum: Our last visit was in 1970! This time we took our 3 year old grandson who loved the interactive submarine. We will return soon to see the Children at War (WWII) exhibit that we couldn't see easily when he was with us.
National Gallery: We visited parts of the National Gallery and National Portrait Gallery and I decided I would like to try a copy of a simple Van Gogh painting to commemorate the visit. I bought a postcard of this painting from the exhibit and sketched/painted it later in the day.
Somerset House-Courtauld Art Instutite: The Raoul Dufy painting seemed like an appropriate painting to copy since the EDM challenge was to draw water and because I wanted to see how well I could mix and match paint colors.
Somerset House-Gilbert Collection: A medallion from the outside of the building on the River Terrace and one of the most beautiful pieces of jewelry in the current Tiffany exhibit. I wasn't sure what the rules were about sketching the jewelry, so I sketched this image from the brochure while we had lunch in the River Terrace cafe.