London Visit - Part 7: More Buildings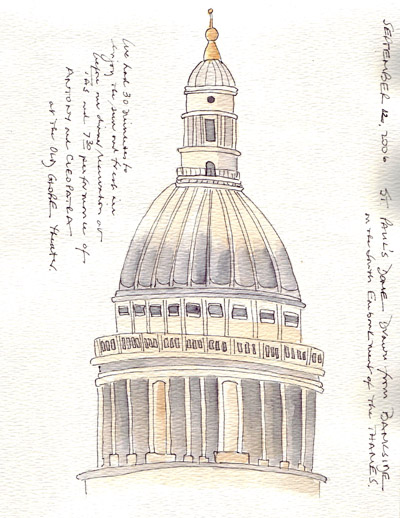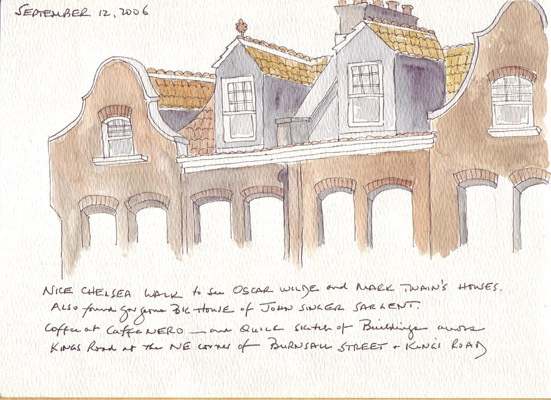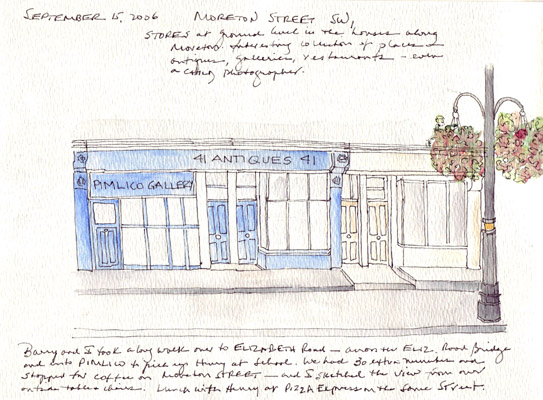 Each of these sketches was done during approximately 30 minutes and then the watercolor wash was added later. We saw Antony and Cleopatra at the Globe Theatre Bankside and had 30 minutes to wait along the embankment - with a wonderful view of St. Paul's Cathedral across the Thames.
The second sketch is the roofline of houses along King's Road in Chelsea - directly across from Caffe Nero where we were having coffee.
The last sketch is a row of interesting shops across from another small cafe with outdoor tables in Pimlico. My husband can be encouraged to stop for coffee while I sketch and he does a NY Times crossword puzzle.