London July 2006 - Part 1
We've returned from our wonderful London visit and this morning I scanned some of the sketches that I did of buildings. These include: the house that my daughter's family is renting, clouds overhead after a rainy day with details of their balcony, my 3 year old grandson's nursery school, Greene & Stone arts supply store, and Osborne & Little's windows. All of these places are on or near King's Road in Chelsea.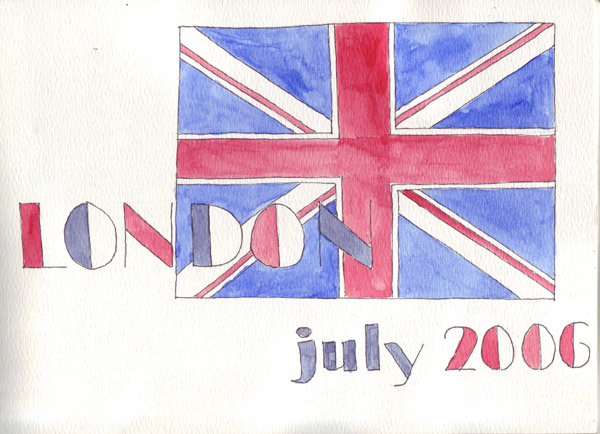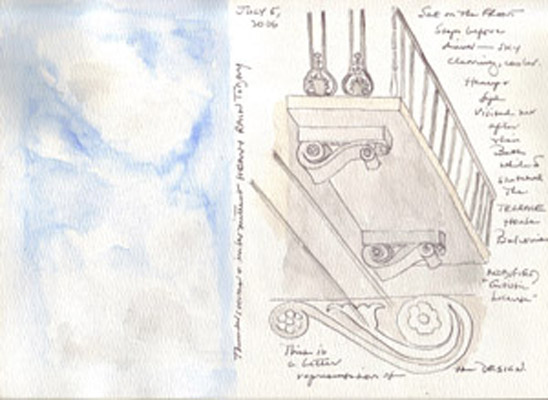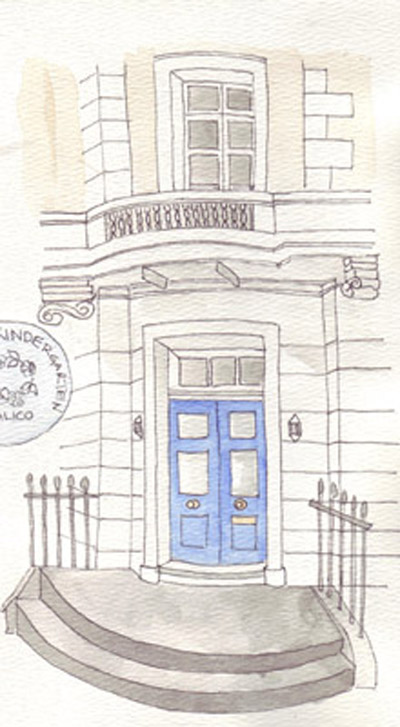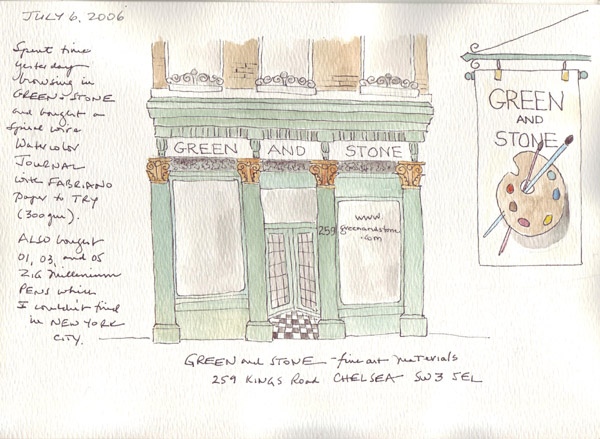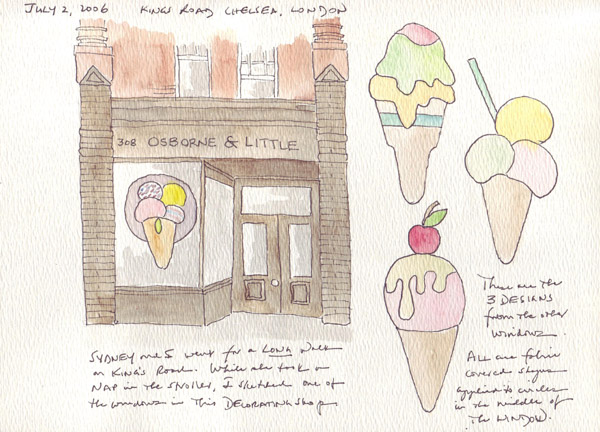 This was a full family vacation and for much of the time I was with one or both of my grandchildren - ages 'just 3 and 19 months. I carried my supplies with me and tried to make very quick sketches and then added watercolor washes - both from memory of the colors and occasional photos taken immediately before. The clouds (EDM Challenge #74) need a little tweaking after scanning, but I have no time at the moment to do it.
The journal was a linen watercolor by Cachet (7 x 10" spiral bound). I used Pigma Micron pens, Niji waterbrushes (small and medium) and a Daler-Rowney travel watercolor set. Since my goal when I started sketching recently was to be able to keep an illustrated travel journal, I am pleased with my progress. I purchased Graham Byfield's "London Sketchbook: A City Observed" before we went and realized very quickly that wonderful watercolor paintings of major London sites probably take days and days en plein! I love looking at his magnificent book, but can't imagine creating it.