EDM Challenge #76: Flowers
The plaza area on my way between the parking garage and my office was magnificent last week. I "stole" a single flower and painted it during the day as it sat in a Dixie cup on my desk.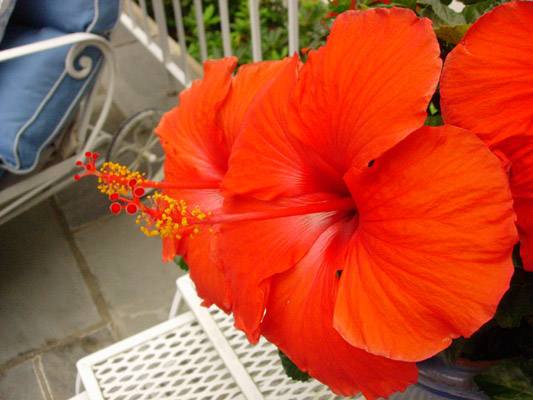 We had dinner with cousins last Sunday in the middle of their wonderful gardens. This hibiscus plant was sitting on the deck and I couldn't resist taking time to paint it. The plant was much fuller, but I needed to simplify it to be sociable! Hard to believe that I was painting a hibiscus in London exactly one week before.
These were sketched with a Pigma micron pen in an Aquabee Globetrotter Sketch Diary (70 lb paper) and painted with Niji waterbrushes and Winsor-Newton tube watercolor paints. I sketched the actual flowers and took the photos later because they were so beautiful.