EDM Challenge #75: Draw a recipe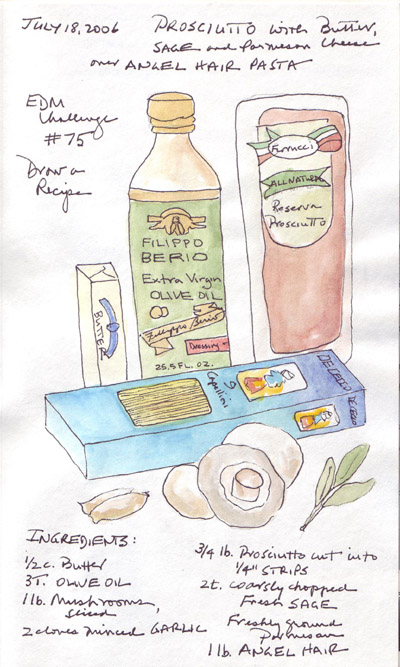 I was concentrating so hard on the # of grams and millilieters when I made this for dinner in London, that I didn't have enough energy to also sketch and paint the ingredients. But I wanted to remember this sketch as one of my recent London journal entries, so here it is.
These ingredients are sauteed together and then put over al dente angel hair pasta. The dish is then finished with freshly grated Parmesan cheese.