EDM Challenge #69: Beverage=Coffee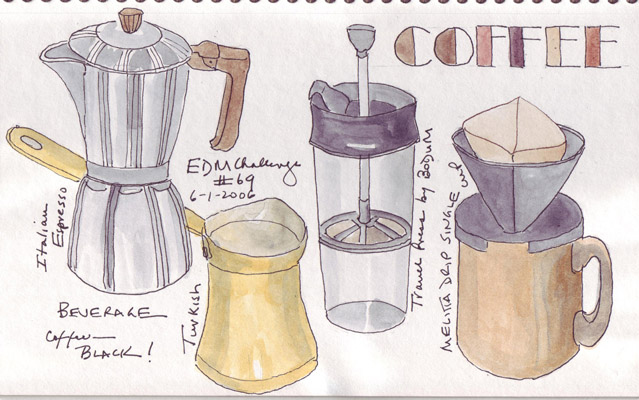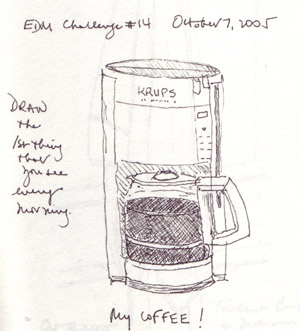 My favorite beverage is coffee, especially when I wake up at 5:30 AM on work days. I sketched our Krups automatic drip coffee pot for EDM Challenge #14 - "The First Thing That I See in the AM" shortly after I joined the EDM group last fall. This time I decided to draw other ways that I have to make good, black coffee: an Italian espresso pot, a brass Turkish coffee pot, a Bodum travel press that allows me to make pressed coffee and then drink it from the same cup, and a Melitta filter for an individual mug to make a single cup of drip coffee.
It is very apparent that my style has changed significantly in the last 8 months. I didn't start adding watercolor washes to my pen sketches regularly until December and now prefer COLOR!