EDM Challenge #51 and Another Interior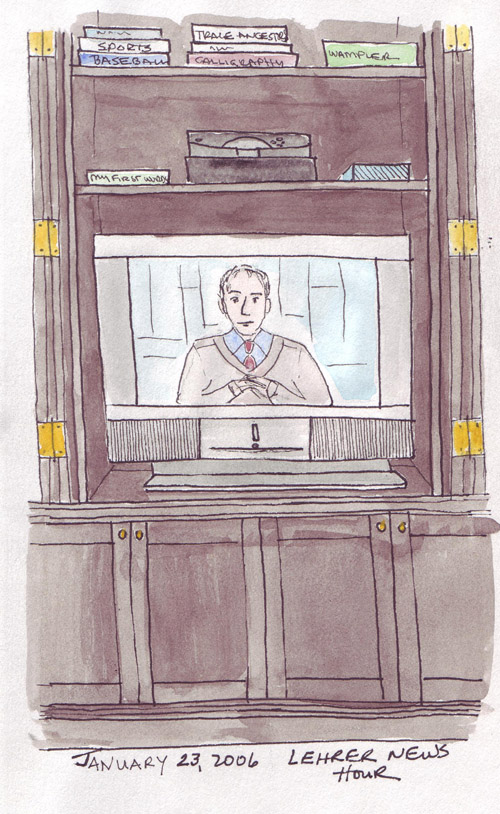 This is the first opportunity for me to sketch a section of our new library. My husband and I have watched the MacNeil-Lehrer (now Lehrer) News Hour since it was first broadcast. We never got home from work in time for the national news, and enjoyed the more in-depth coverage of their reporting. Our whole family are all also Law and Order fans, but I couldn't imagine how I could sketch the rapidly changing scenes in one of their episodes! Maybe in my next lifetime!
Laura inspired many of us to sketch interiors this month and I decided to try another one from my apartment. This is our wood-burning fireplace which hasn't been used yet this year because the winter has been mild. The previous owner of our apartment bought the mantle which is one of my favorite possessions.