Some Covid Statistics If You Are Still Debating Vaccination
My son, also a physician, posts Covid-19 information daily on his Instagram page. Once before I shared his information here.
From Jason: Let's finish out July with a few statistics to help focus how Covid vaccination has protected those who've gotten it.
Less than 0.08% of fully vaccinated Americans have been diagnosed with Covid,
Less than 0.004% of fully vaccinated Americans required hospitalization due to Covid.
Less than 0.001% of fully vaccinated Americans (10/million) have died of Covid.
There have been 340 million vaccine doses administered in the US, with only three vaccine deaths (all three due to blood clots in J&J vaccine recipients) — that's a 0.0000009% (six zeroes) mortality rate. I hope this makes clear that my recent worries about delta and increasing case rates is far more about the unvaccinated than it is anything else. There are still 50 million kids in the US who can't get vaccines yet; when vaccinated people mask up, they're protecting the unvaccinated far more than they're protecting themselves. See Below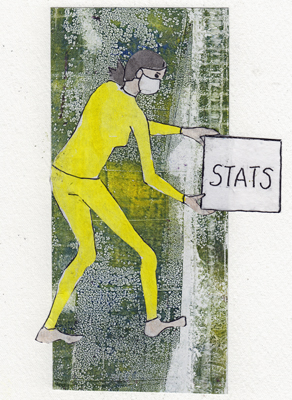 Information Added by Me from the CDC weekly MMWR report:
Don't let headlines about breakthrough cases make you frantic, especially the recent headline re: a large cluster of Covid cases in Massachusetts. This was actually in Provincetown over the big July 4th weekend celebrations. Sixty thousand people, were in this town of 3000 year round residents. Headlines said that 74% of the nearly 500 Covid cases occurred in people who were fully vaccinated. 85% of the infected patients were male, with a median age of 40. Only 5 people required hospitalization - 4 were vaccinated and 1 wasn't. There were no deaths. This cluster is being further studied to determine what comorbidities, maybe immune deficiency, were present in the vaccinated breakthrough patients.