The Path Forward Combating Covid-19 - Dr. Francis Collins
I listened to an excellent interview of Francis Collins, Director of NIH and Dr. Fauci's boss, this week. He talked about multiple aspects of the pandemic and I wanted to share some of that information.
He did not accept the idea of giving only 1 dose, or two half doses of the current Pfizer and Moderna vaccines to spread out the vaccine. The very high efficacy of these vaccines was obtained in clinical trials of 15,000 (Moderna) and 22,000 (Pfizer) volunteers using 2 full doses. "Science must prevail" - there is no guarantee that the efficacy will remain high, especially in the different subgroups, if the dosing regimen is changed. He also was hopeful that the current vaccines will be effective with the new mutations (UK and S.Africa), and this is being studied in the lab. RNA viruses mutate all the time, and the US was not studying the genomic changes of isolated viruses like the UK. The CDC has now set up a comprehensive genomic testing lab to follow the mutations.
The vaccinations started slowly, but this is partially understandable. There is a learning curve for this as with anything else. He wants to make sure that more than 1 million people are vaccinated per day with a goal of vaccinating 80-85% of the population to achieve herd immunity. State Governors meet virtually, weekly, to share their experiences and advice with vaccine distribution. He believes that vaccine availability might be the limiting step, but hopes to have the population vaccinated by summer. See below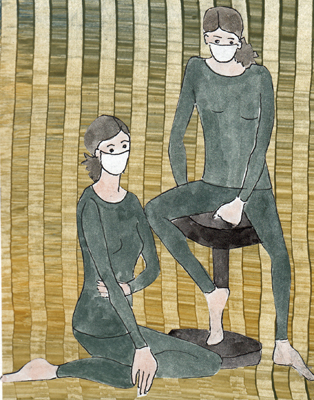 There is still vaccine hesitancy in different groups. The government developed many different ways to assure the public about the safety of the vaccines. He stressed that dying of Covid-19 is a MUCH higher risk than having a side effect from the vaccine. There are many different approaches being used to meet with groups of people through churches, community centers, and groups of community leaders to expand the number of people who will be vaccinated. For those who wonder about historical distrust of the government re: "experiments," look up the Tuskegee Study in Wikipedia.
Dr. Collins said that he speaks to Dr. Fauci every night and they both disseminate information using scientific facts. One fact I want to emphasize: After you are vaccinated you must still follow the Public Health guidelines until we achieve herd immunity. We know that the vaccines were highly effective in the clinical trials, but you don't know if your personal immune response is as effective when the community virus rates are so high. The virus will still be spreading until herd immunity is reached.