My Covid Year: March-December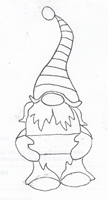 My blog will be 14 years old on Jan. 4th. I was partially retired and enjoying daily drawing in a sketchbook when I discovered Danny Gregory's Everyday Matters Yahoo Group. It was the perfect inspiration for me, both for drawing and playing with watercolor paint. After following the Yahoo Group for several months, I decided to start a blog so I could share occasional sketchbook pages with the group. Each year, almost from the beginning, I wrote a blog post about my Progress throughout the year, and my specific Goals for the coming year - per recommendations from the EDM Group. That is impossible to do this year.
My Overall Goals always were: To develop better drawing and painting skills on paper, and dye-painting skills and surface design on fabric.
My specific goals for 2020 were:
Take classes to keep inspired and motivated.
Maintain a community of artist friends.
Deliberate Practice - planned activities to practice specific skills: drawing figures in motion.
Bookbinding: making all of my watercolor sketchbooks
Progress: During January and February I sketched with the Urban Sketchers and went to Art Exhibits at a Gallery, Met, and Morgan with friends to sketch. Then on March 1st a traveler returned to NYC with Covid-19, and the following day a lawyer from Westchester County, who worked in Manhattan, was diagnosed. There was no travel history, thus suggesting the community spread of the virus. My husband and I decided to stay at home and each of us only left the apt to take a neighborhood walk daily. On March 20th our governor issued a "Stay at Home Order," and in NYC it lasted until June 8th. I amused myself with lots of reading and continued to practice drawing figures in motion (from photos). As a retired physician my reading included lots of coronavirus information - usually press releases because it was too soon to reach the journals.
I was still drawing figures after breakfast for my sketchbook and in May I began to sketch figures to illustrate a little bit of Covid-19 science and posted them on my blog. In July I'd learned enough about our pandemic to give a virtual lecture on Covid-19 to women in the STEM program at my undergraduate womens college, including mRNA vaccine development. It was this project that gave shape and meaning to my days at home. I posted collages and Covid information on my blog and in the NYC Urban Sketchers and Everyday Matters Facebook pages.
My major Goal was to remain home, stay healthy, and figure out how to amuse myself. Anything else that I did evolved over the full 10 months since March 1st.
1. Read exactly 80 books, mostly fiction, and many old classics.
2. Posted 67 collages with figures with a little SARS-CoV-2 science for each.
3. Walked in my neighborhood at sunrise since June 8th, drawing anything of interest - the first ones were painted, the rest are pen and ink only like my Gnome.
4. Made watercolor sketchbooks and almost filled 4 that each have 48 pages. The collages are also in the sketchbooks.
5. Zoomed with grandchildren, art friends, and lifelong friends from other cities - some with standing weekly virtual "visits."
6. Followed FDA and CDC meetings online to gather information about Covid-19, vaccines, and threatments.
7. Watched streaming cultural events and series with my husband in the evenings.
8. Started a weekly virtual ballet barre class with my regular teacher from STEPS.
9. Learned how to make tight fitting 2-3 layer cotton masks for family.
10. Made 12 Coronavirus Christmas ornaments for our family - transferring a watercolor painting to fabric which I then used for a 3 layer ornament.
My Goals for 2021: Get my vaccine with Group 1b and remain healthy. I'm convinced that the rest of the time will be filled with things that will evolve naturally and that I can't even imagine now.