HAPPY HOLIDAYS 2020
We had a very quiet Christmas. Since the pandemic first began we limited our time out of the apartment and have only seen our NYC children and grandchildren for limited times - on the sidewalk in front of our apartment, on socially distanced blankets on the grass in Central Park twice, or when they drive past to leave or pickup items. ZOOM to the rescue!
We do have a Christmas Tree and enjoyed two full days reading and listening to classical Christmas music in the living room. next to the tree. It was a change from our pandemic reading/TV room so it was special. I'm posting a photo of the tree, with ornaments I made over almost 4 decades. And I included a close-up photo of the ornament I made for this year. I made 12 - and everyone in the family has one or will have one.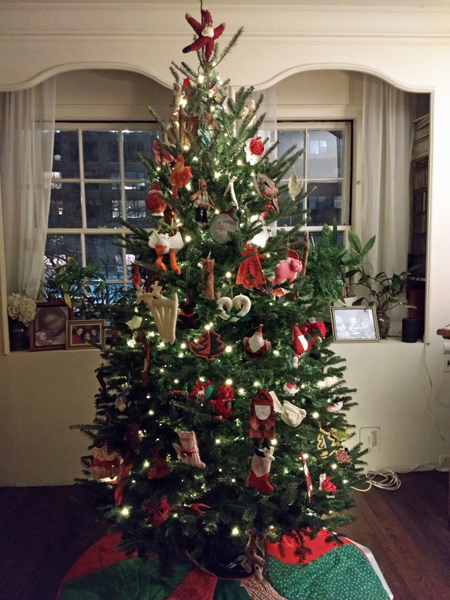 This ornament was made from my watercolor painting. I cropped and sized it so I could fit 4 images onto a plastic backed 8.5 x 11" sheet of fabric which I then printed in our ink jet printer. I used 3 sheets for the 12 images and then used regular sewn techniques to make each one. Our oldest son ran across town yesterday to pick up 8 for his and his sister's family when the rain stopped.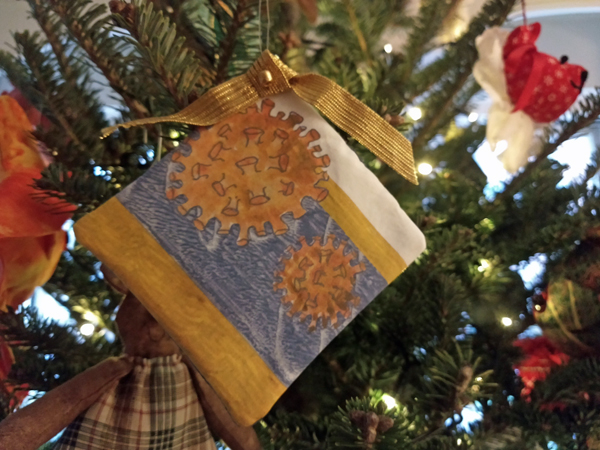 Wishing everyone a Happy New Year and a healthy 2021.