Bad Social Distancing
Bad Social Distancing: I'm trying to kickstart my drawings since the full quarantine went into effect on March 20th in NYC, and I stopped my daily walk and drawing sessions in my neighborhood. These are figures that I sketch after breakfast from two figure drawing books. In my last blog post I sketched social distancing, so this one is "Bad Social Distancing." The drawings are done on a quarter of a piece of copy paper. painted with watercolors, cut out and then collaged to the page. The background painting was made as paste paper -acrylic paints textured with a Lego plate.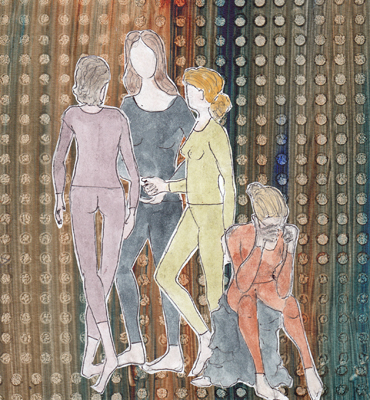 Stay Home and Stay Safe.