Sewing, not Painting
Last year I made January a sewing month during my free time. I was able to work on many projects and had great fun. This year I decided that I would do it again, but unfortunately have had a bad viral bronchitis that slowed me down.
I needed to replace a Souleiado (French Provincial Fabric) make-up pouch that was over 25 years old and while making it I wanted to learn how to make a pouch with zipper tabs. Fortunately there are great videos online which makes it easy to learn! This is the inside of the first pouch I made and one of the zipper tabs can be seen just to the right of the zipper tab. The pouches are lined and have batting between the outer and inner fabrics.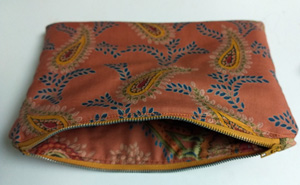 During bronchitis week I made 3 more pouches with zipper tabs, figuring out how to change the size of the zippers, with their tabs, and the pouches.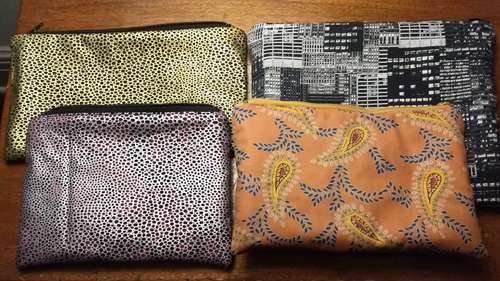 I still don't feel normal, and in fact this blog post should have been posted last Friday. But my oldest son gave me a quilt I made for him 35 years ago to mend. That project was perfect for this long holiday weekend because I could sit comfortably and stabilize the patchwork with hand sewing while I recuperated.