Prime Time Textile Workshop at The Museum of Modern Art.
A Prime Time Workshop at the Museum of Modern Art was held this week, and they presented images of art works made with textiles that currently on display. Then a museum educator at the museum gave us a pile of fabric scraps, cardboard, colored tapes, and string, yarn, cords, and wire. We had Tacky Glue, a palette knife, scissors, and newsprint as tools. and had about 90 minutes to create something, anything.
I always wanted to make collages similar to Hannalore Baron and Kurt Schwitters, and created two pieces. It is so much fun to have limited supplies, a time limit, and no pressure. There were 15 people in our group and there were 15 totally different works of art!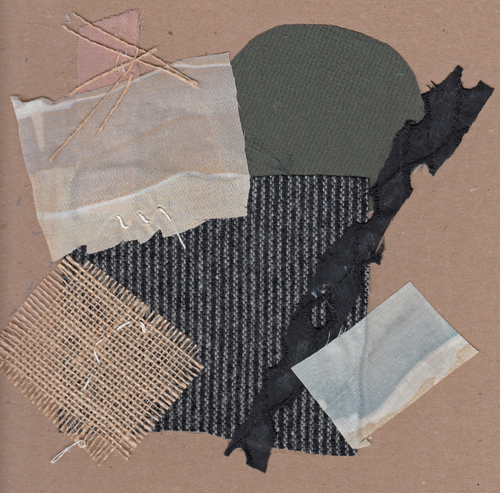 Here is the second, smaller one.