Our Grandson's Bar Mitzvah
Thirteen years ago my husband and I were racing across the Atlantic when our daughter was admitted to a London hospital 6 weeks before our grandson Callum was due. She had excellent care and when he was born 6 days later he was small but healthy. Now he is a smart, talented, handsome, and loveable guy - and his Bar Mitzvah was impressive. We were able to take a few photos before the guests arrived - practicing his Torah reading and standing in the gorgeous synagogue.
Congratulations Callum. We love you so much!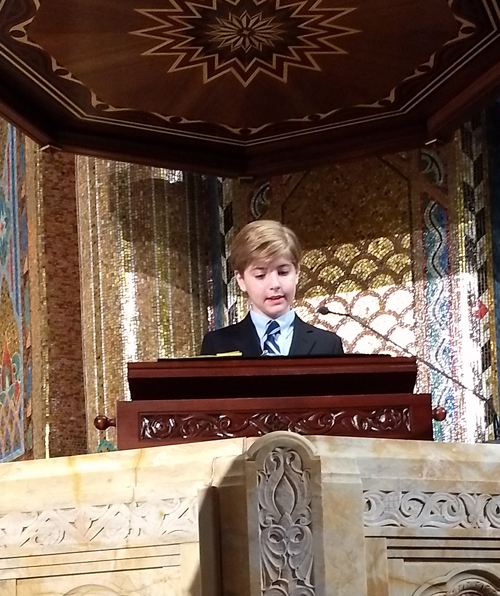 Before the guests arrived: One photo to show the beautiful stained glass windows, and Callum, to remember the gorgeous setting for the event.
Several days before the Bar Mitzvah our NYC Urban Sketchers group met in this synagogue - one of many houses of worship we visit to sketch in December. I sketched, but haven't painted those sketchbook pages yet.