Two Pages of Seagull Paintings
I love watching seagulls. As I have written here before, watching them unfold their big wings, and run down the sand for take-off, makes me see how engineers could figure out flight. Even to the point where their leg "landing wheels" get pulled up. I don't know the various types of gulls, but these were all a little different. I can only draw and paint them from photos, and even those are hard to obtain. The gull next to the ketchup bottle was picking through a bowl of shells left behind on an outdoor table.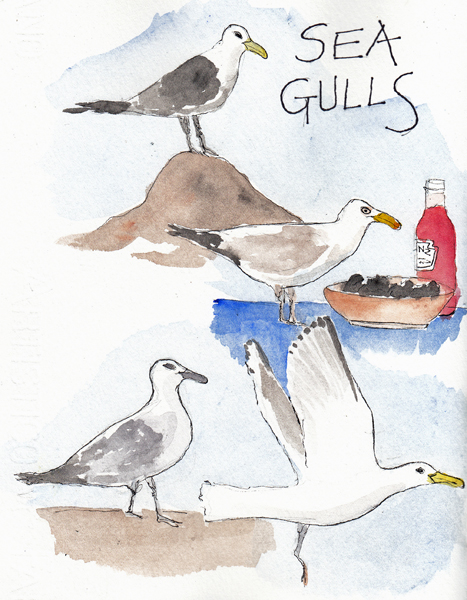 More Gulls: This whole two page collection of gulls were from beaches in the Hamptons, and Martha's Vineyard.